Entertainment
Dear 25 please forgive Nigerian celebrities- Commotion as Nengi exchanges words with troll over her age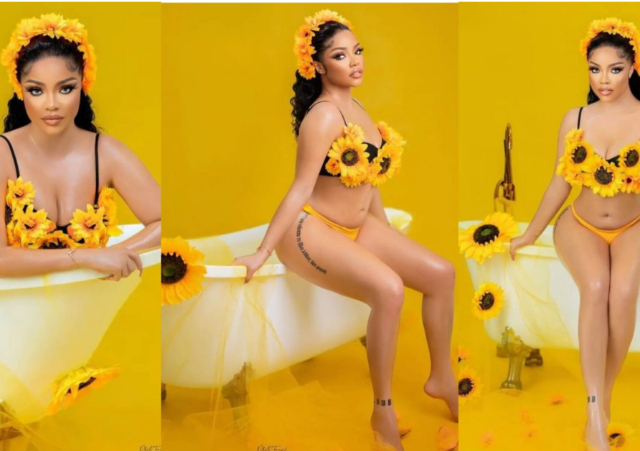 Nengi Hampson, a reality television personality and actress, got into a debate online with a troll on the topic of her age.
The first of January marked Nengi's 25th birthday. Her friends and family praised her highly.
Nengi has, however, frequently engaged in debates with internet trolls about her age. The reality TV actress was criticized on Twitter by a troll who urged her to quit lying about her age since she would someday get old.
The troll, identified as @Sunebabyl said:
"She's gone passed 25 years. Happy birthday nengi, stop lying about your age. Eventually, you'll get old one day"

"Una go soon tell me whether na una mama born me.. FOILS"
The troll said again:
"You are a big liar. If you like, hide your real age for market purpose you'll still get old one day! Since you left BB hous you have being 25yrs old y'aIl yeyebrity/fake lifestyle should give me a break jor."
Nengi would not permit such to happen. With her final retort, she put the troll in her place.
"Can't possibly banter words with someone who sits her scarecrow-looking ais in her house all day arguing about "MY" age. Watchu want from me? Money to get you a good wig so you quit wearing that sponge you have on your dp? GET A JOB! LOOSER "
You are a big liar. If you like, hide your real age for market purpose you'll still get old one day! Since you left BB house, you have being 25yrs old 😂 y'all yeyebrity/fake lifestyle should give me a break jor. 😂

— @sunebaby_16781 (@Sunebaby1) January 3, 2023
For More updates, always visit dailygam.com