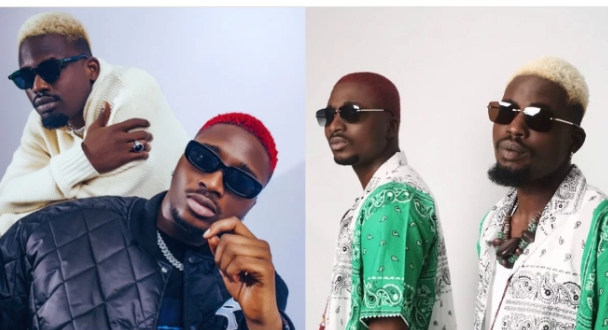 Ajebo Hustlers, a Nigerian Highlife and Afrobeat duo, have revealed that their friends advised them to quit music in the early stages of their career.
Isaiah Precious aka "Piego" is a singer, and George Dandeson aka "Knowledge" is a rapper.
According to the singers, their friends told them it made no sense for them to keep doing music because they weren't making a fortune.
They revealed this during a discussion on the latest episode of Shopsydoo's Afrobeats podcast.
According to Ajebo Hustlers, their struggle for stardom forced them to be accommodated by a number of family members and friends before they achieved stardom.
The 'Pronto' crooners also revealed that they were once housed by D'banj's younger brother, K-Switch.
They said; "We squatted with K-Switch in 2016. I'm no playing. 2017 nothing was popping. It was 2018, we were still trying to push and then we made a record in 2019 with King Perry. I think we were squatting somewhere then.

"That time we were squatting because music was not working and you now have friends that are telling you, omo, thus music is not working, you sure say you try enter street."
For more information always visit dailygam.com