Politics
Tinubu bribed INEC officials with N299 Billion – Top INEC consultant claims [Audio]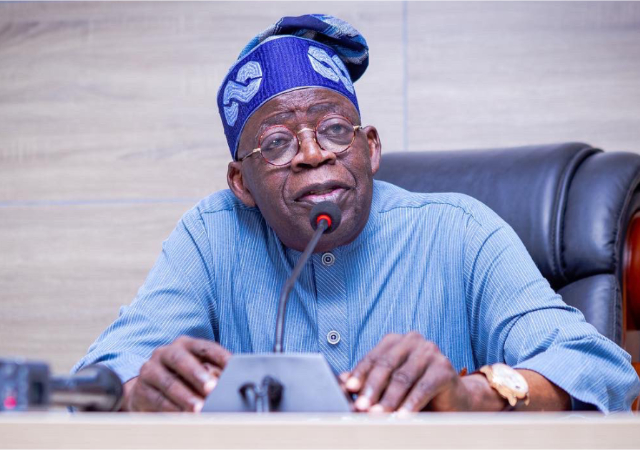 Olatubosun Kuku, a senior consultant for the Independent National Electoral Commission (INEC), asserted that Tinubu had bought INEC employees' loyalty.
The elections were held on February 25, 2023, but there have been numerous back and forths regarding some results compiled from various States.
Peoples Gazette has released audio where top INEC consultant Olatubosun Kuku describes how Bola Tinubu, the APC presidential candidate, bought INEC employees to rig the polls in the aftermath of the ongoing issue. Online discussion has been sparked by Olatubosun Kuku's recording in which he alleges that INEC officials were bought off.
" I took him to see Asiwaju. When he got there without telling me to take him there. When he got to the room, Asiwaju said I've been looking for you, you've been playing me. Do you know what he said? Money for what. If you have a chairman you don't need software".
"Asiwaju is giving INEC $170 million. That's N299 billion. We'll share it around. Everyone will do the bidding…" part of the audio said.
Olatubosun Kuku, a top INEC consultant, said Bola Tinubu was offering up to $170 million in bribes to electoral officers.

Mr Kuku initially told The Gazette he wasn't the one on the tape. In another call, he amended his denial, saying it was an old audio. https://t.co/LhIkSccoWB pic.twitter.com/eGY83W7LW5

— Peoples Gazette (@GazetteNGR) February 28, 2023
For more updates, always visit dailygam.com