Politics
What will I have done wrong? Call for my arrest, but charges are unfounded – Lai Mohammed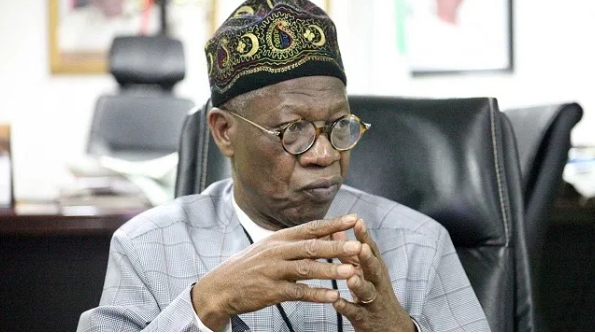 The Minister of Information and Culture, Alhaji Lai Mohammed, claims that calling for his arrest and prosecution for criticizing Labour Party presidential candidate Peter Obi for inciting the public to violence is unjustified.
On Wednesday in London, the minister issued the following statement in response to Elder Statesman and Pan Niger Delta Forum (PANDEF) Leader Chief Edwin Clark's demand that the minister be detained and charged with spreading "fake news" about Obi.
Mohammed insisted that his advice to Obi and his running mate, Datti Baba-Ahmed, was never false and that he stands by it.
"What will be my offence? Is it by chiding Vice Presidential candidate of the Labour Party who said on live television that if the President-elect Bola Tinubu is sworn-in on May 29 that that would be the end of democracy in Nigeria?

"Is it for chiding him for saying that swearing-in Tinubu in May 29 is like swearing-in the military?

"What is the fake news in that?" the minister queried.
Baba-Ahmed, he claims, never backtracked on his live television statement.
Mohammed went on to say that Obi had not publicly rebuked his running mate for the treasonous remarks, and that Obi had not publicly rebuked him either.
"The law clearly states that anyone who feels wronged by election results should seek redress in court,"

"It is not to start threatening Nigerians and heating up the polity simply because you lost an election," he said.
Tinubu was correctly declared the winner by INEC, and the APC won the presidential election "fair and square," according to Mohammed.
He assured Nigerians and the international community that the newly elected president would take office on May 29.
For further information and updates always visit dailygam.com