Entertainment
"Did they see anything?" Korra Obidi screams in shock after carelessly spreading her legs during a live video.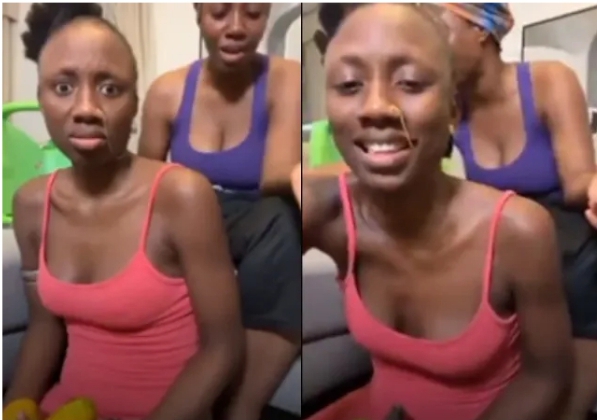 Korra Obidi, a professional dancer, appears to have received one of the biggest shocks of her life after accidentally flashing her panties on the internet during a Facebook live session with her elder sister, Nancy Umeh.
The two siblings, who were having a good time with Nancy Umeh braiding Korra's hair, became involved in a different and strange situation along the way.
Korra Obidi went to get some mangoes in the video, but when she returned, she wasn't conscious enough to maintain an appropriate position, revealing her undies on camera.
The US-based singer screamed in surprise when she noticed.
"Jesus, they saw my pant," she voiced out.
Korra Obidi then wore a sad and worried expression, but was cheered by her sister, who assured her that there was nothing to worry about.
Below is a video of Korra Obidi unknowingly exposing her underwear:
Korra Obidi 'reveals too much' on live video 😳😳 pic.twitter.com/M6qkLE7ATx

— Fearless Dude (@fearlessdude12) May 6, 2023
For more information always visit dailygam.com