Entertainment
Korra's sister, Nancy, delivers a bombshell caption: "How I shattered my sister's marriage."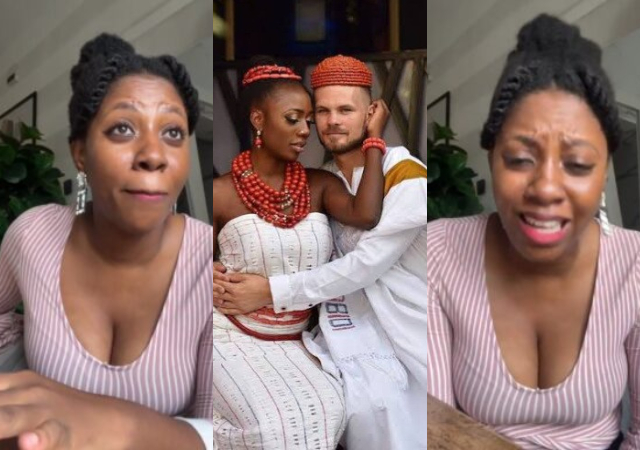 Nancy Umeh, the popular dancer Korra Obidi's sister, has reviewed her role in the dancer's marriage to American chiropractor Justin Dean.
In a lengthy live broadcast captioned "How I d*stroyed their marriage. This audio and what's going to happen next," Nancy Umeh revealed that she received her first death threat, which implied that she was enjoying her marriage while advocating for her sister's divorce or separation.
Speaking of this, she took her time debunking the false claim while releasing a series of conversations she had with Justin Dean in an effort to resolve troubles in their marriage.
She remembered how she used to suffer sleepless nights for Korra and Justin.
Staying up all night resolving issues that continued surfacing in their marriage to the point that it began to harm her home, forcing her to back down.
She did, however, conclude by saying that she is relieved that the entire drama has come to an end as a result of the annulment of the marriage.
For further information and updates always visit dailygam.com