Entertainment
Olakira is mocked by Nigerians for declaring his desire to help any upcoming musician.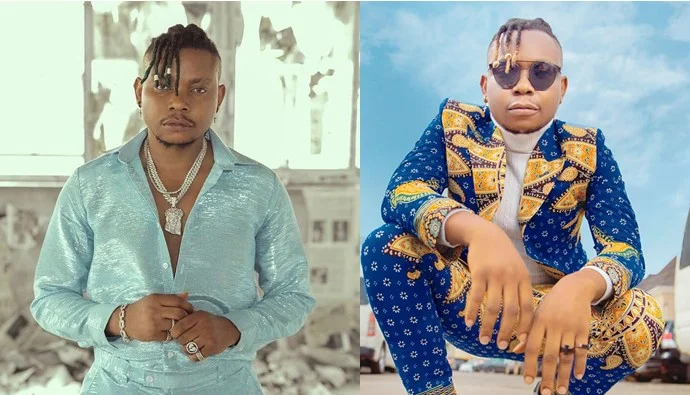 When he made a request from fans online, rising Nigerian musician Olakira received harsh criticism.
The Maserati hitmaker requested people connect him with any emerging artist they know on his Twitter page.
Olakira claimed to have something for the fortunate singer in a tweet, but his remarks incensed several fans, who poked fun of him.
He tweeted; "Tag any upcoming artiste now! I have somn for em"
Nigerians flocked to his comment section and made references to him wanting to support a budding singer even if he is one himself.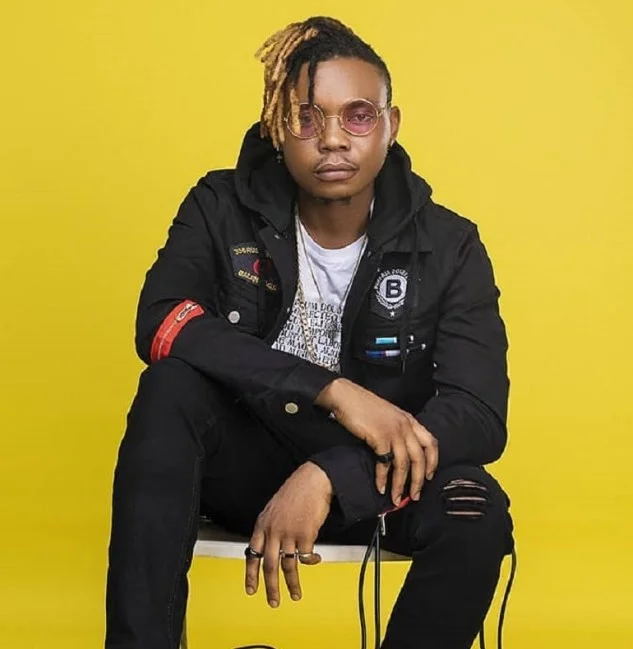 Tag any upcoming artiste now! I have somn for em

— Olakira 🌟 (@IamOlakira) December 17, 2022
In reaction, Twitter user @EsinNyerovwo wrote; @davido pls help dis werey… since 2017 no awards, no cert, no hit song. He really needs your help.
@OutlandishMoe; Instead make you beg Portable to give you one verse
@mau_abdull; You wetin you be?
@TheNezzar_SZN; Blind man dey lead blind man 😂😂😂
@DripxHalcy; But you sef never blow na?
@Temiisback; Upcoming wan help upcoming ? This thing never clear
@herbeyrichie; @IamOlakira look into the mirror and see who to help.
@GWDBO; Maybe he wants them to linkup, to strategize how they can all make it together.
@Living07899365; U wan carry another person up for Maserati make him come drive away from industry like you?
Similarly, a Nigerian lady simply known as Ada, has gone online to seek the assistance of social media users in locating a man on behalf of her friend.
She said the man tried to get her attention when she was with three other ladies around Bonterra in Enugu, but she ignored him.
According to @Ada_042, she felt it would have ben rude to ditch her friends to go and meet a the man who was driving.
She provided some information about him to aid in the search, including the fact that he has light skin and drives a red Lexus.
Ada sent copies of her chat to the buddy who begged her to publish it publicly and get assistance.
She tweeted; ''#Twitter please do your thing #NdiEnugu please help my friend 🙏🏻😩she is in search of a fair guy that drives a Red Lexus, he approached her around Bonterra but she could not answer because she was with 3ladies and it's going to look rude, please retweet till it gets to this man."
A tweep @Ayaya_is_Ayaya commented; Why didn't she answer him, I no go retweet anything. Nonsense ingredients 😡
@Honyfactory; Let me fwd this tweet to his wife asap … He lives at Ekweremadu …he is from Ukpo mmili …he no dey use em wife play oo
@arike96; Is she looking for him because she likes him, he's fair or because he has a car?? E no too clear.
@Mene_Adaobi; Man go dey with him guys. He go see babe wey him like. He go leave the guys go woo the babe. So because you were walking with 3 other ladies. You no fit excuse yourself go know why he dey call you ? Wehdone. This life no too hard. Na una dey make Hard rules.
@LongyNnadozie; Can't retweet this shame. You embarrassed a guy who sought your attention, only to come here to hunt for him? Those three other ladies you were with are they kids that you couldn't play ball in their presence?
@Onyemature; I have three kids and only wanted to catch cruise that evening, pls allow me focus on my family, thank you
@RollexBlue2; Key word here is "Red Lexus" I repeat "Red Lexus" is the key word. By the way, that's his wife's car. The man drives a black highlander. Carry your shovel go find Gold somewhere else
For more update, always visit dailygam.com