Global News
Young Lady who works 18 hours everyday to fund her education finally graduates from US university, celebrates achievement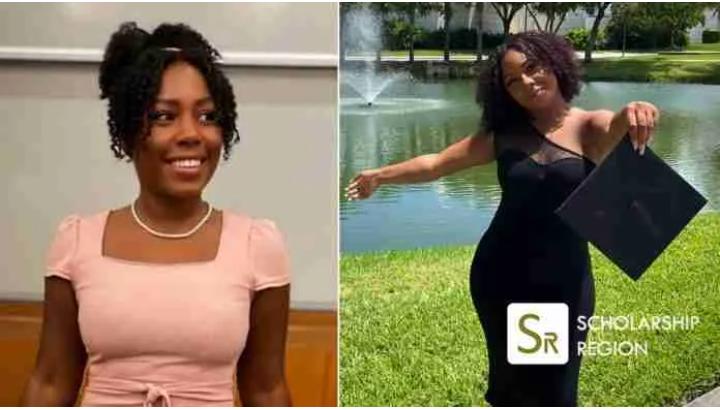 Asia Bryant, a young American woman who worked over 18 hours a day to pay for her school, accomplished an amazing feat by earning a Master's degree in international business.
Asia Bryant, who posted about her accomplishment on LinkedIn, described how she had to work hard to obtain her Master's degree. "I've slept on floors, in my car, and been penniless for my whole life, having only $12 to my name. People have attempted to minimize my achievements and reduce me to just my appearance, she stated.
At Texas Southern University in the United States, Asia earned a Bachelor of Science in Mathematics with a minor in Chinese Studies. Following that, she went to Florida International University to get her Master's in International Business (MIB).
Asia explained how she had to juggle working and going to school and how she had to overcome a lot of discrimination while she was studying. "After receiving teasing for my strong southern accent, I learnt how to talk "correctly." I've experienced harassment due of my skin tone from people I looked up to, had glass hurled at me by bigots, and the list goes on. My chances weren't supposed to be good, she said.
Balancing two jobs, working 16-18hrs a day to make ends meet, while being a full time graduate student hasn't been the easiest road, but it's taught me discipline and perseverance," she added.
Studying in the United States opens you to a lot of opportunities.
For more updates, always visit dailygam.com