Global News
Brilliant African Lady graduates as a Software Engineer from US university, bags 100% grade in Masters and PhD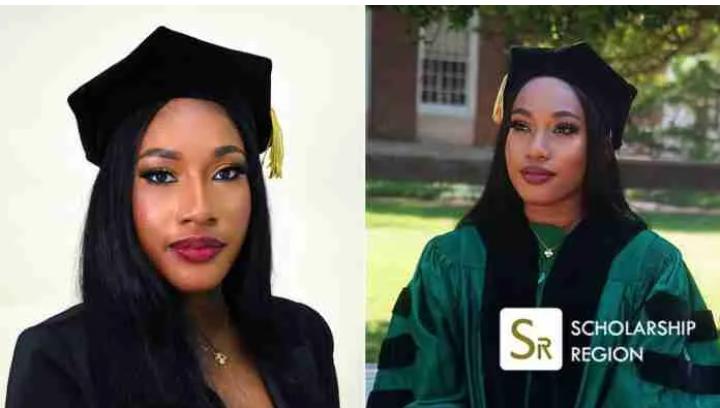 Obianuju Okafor, a clever woman from Nigeria, earned her PhD and Master's degrees from the University of North Texas in Texas, the United States, with a 100% grade point average. She is now a scholar in software engineering.
Software engineering is what Obianuju Okafor studied for her undergraduate degree at the Eastern Mediterranean University in Northern Cyprus. She earned 3.92 out of a possible 4.00 grade points and graduated with an excellent first class.
She continued her studies by going to the University of North Texas in Denton, Texas, in the United States. She enrolled in a Master's program in computer engineering in 2017 and completed it with distinction, earning all 4.00 possible points.
Obianuju Okafor started working on her PhD right away at the same institution, and by 2022, she had earned all of the available 4.00 grade points and earned a PhD in computer science.
Obianuju Okafor, who posted on Linkedin to share her victory, acknowledged that it had not been an easy road and expressed her pride in her achievements.
"One of my biggest motivation is that I wanted other young girls that look just like me to see me and feel like they can do it too! I hope they feel properly represented. This journey has come to an end and I'm looking forward to what the future holds," she wrote.
For more updates, always visit dailygam.com