Metro
Nigerian Engineer, Ifeanyi Okpala bags PhD from US university with 10 outstanding honours, celebrates achievement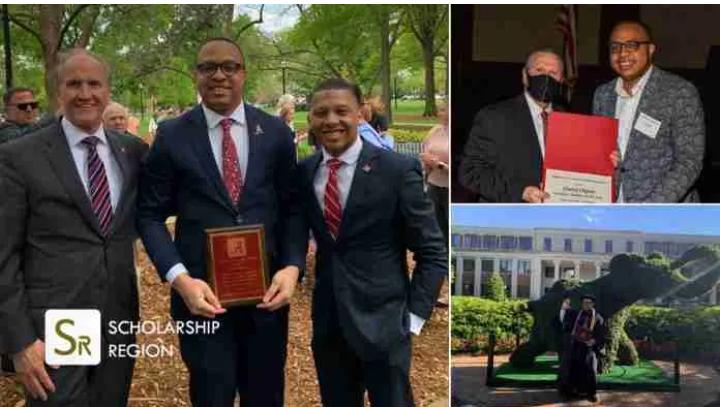 Ifeanyi Udodilim Okpala, a bright Nigerian engineer, received his PhD in civil engineering from the University of Alabama in Tuscaloosa, Alabama, in the United States.
Ifeanyi Okpala, a specialist in construction engineering and management, posted a statement about his accomplishment on Linkedin. At the Federal University of Agriculture, Abeokuta (FUNAAB), in South-West Nigeria, where he began his higher education, he earned a First-class Bachelor's Degree in Civil Engineering.
He continued on to the University of Alabama in the United States for his master's degree and earned all available 4.00 grade points to graduate with a perfect record. He then started working toward his PhD with a focus in construction engineering and management.
Ifeanyi completed his PhD program with a perfect score, earning all possible 4.00 grade points and winning the institution's Outstanding Graduate Student award for 2022.
"I am grateful for receiving 10 academic honors and awards at UA – most recently at The UA Premier Awards Ceremony as "Outstanding Graduate Student at The University of Alabama 2022". For this, I thank the University President, Dr. Stuart Bell, University of Alabama Graduate School, and UA GSA," Ifeanyi wrote on Linkedin.
He also disclosed that in addition to being named the university's outstanding student of the year, he had won numerous other accolades, including the UA College of Engineering's and the 2022 Awards of Outstanding Graduate Student for Civil Engineering. I would like to thank the Engineering Council of Birmingham, the Capstone Engineering Society, the College of Engineering, and my CCEE department for this honor (ECOB).
For more updates, always visit dailygam.com