Global News
17-year-old exceptional boy gets over $1.5m scholarship to study in any US university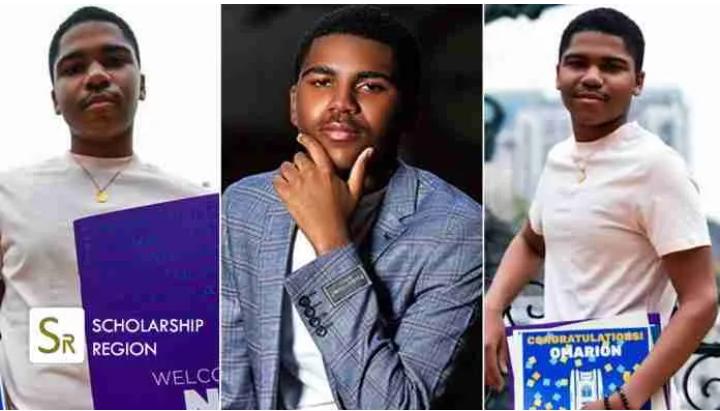 Omarion Ikaika Calloway, a bright 17-year-old boy, has received scholarships worth up to $1.5 million that he can use to enroll in any of the 21 universities where he has been admitted to pursue a bachelor's degree.
After excelling in high school, Omarion, who graduated from Park Crossing High School in Montgomery, Alabama, received acceptance letters from 21 American universities.
Some of the schools that accepted him include; New York University, Howard University in Washington DC, and Hampton University in Virginia. "I'm a happy and grateful mother, and I am immensely proud of him," Tiffany, Omarion's mother said.
Omarion had a difficult life; at the age of 10, he took care of his autistic uncle who was crippled and his grandmother. He took charge of looking after them while his mother was working two jobs, doing so until she got home. He was in charge of many things, such as meal preparation, medication administration, and making sure his uncle had his daily insulin injections to control his diabetes.
Omarion was encouraged by his grandmother, who passed away, to pursue his lifelong desire of attending New York University in New York, United States.
For more updates, always visit dailygam.com