Global News
A young African-American guy bags a PhD from a US university, disproving the predictions of his lecturers that he would not be successful.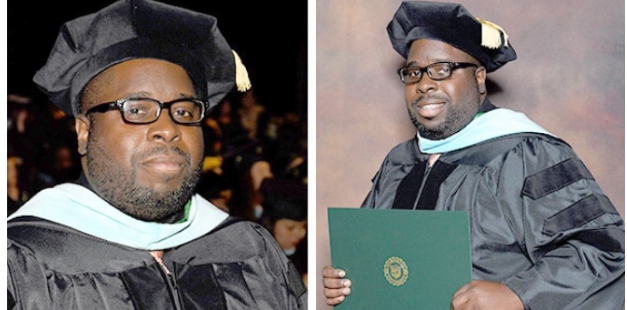 Isaiah L. White Sr. is a driven African-American man who graduated with a doctorate (PhD) from Wilmington University in New Castle, Delaware, in the United States.
Dyslexia was one of the many problems that forced Dr. Isaiah L. White Sr. to take special education programs. He was reportedly ridiculed by others as a child because of his impairment, and several of his teachers predicted that he would never amount to anything in life.
Isaiah persevered in his desire to succeed in spite of all the obstacles he faced. Isaiah disclosed his problems, which include dyslexia, dyscalculia, an audio processing condition, vision impairment, a weak grasp of comprehension, and many others, in a book he wrote in 2019.
He added that having to repeat classes numerous times had annoyed him. He said that he completed high school at a level equivalent to the seventh grade in certain subjects and the fifth grade in others. He repeated the same remedial math course 12 times in college, and throughout the first few years of his studies, he only attended remedial subjects. Additionally, he was suspended and on academic probation.
He continued by saying that his persistence paid off in the end, as his grade point average gradually improved and he went on to earn his bachelor's degree.
His GPA at the community college was 2.3. According to blacknews, he graduated with his doctorate in education with a 3.67 GPA after earning his bachelor's degree with a 2.9 GPA, his master's degree with a 3.0 GPA, and his doctorate with a 3.0 GPA.
Dr. Isaiah White is working hard to encourage people all over the world to pursue their dreams. He is proud of his hard-earned success. He wants people to realize that "you are the only one who can make the final decision."
For more information always visit dailygam.com