Entertainment
Global News
"I calculate every move" -Alex Ekubo finally responds to Fancy Acholonu's public apology (leaked voice note)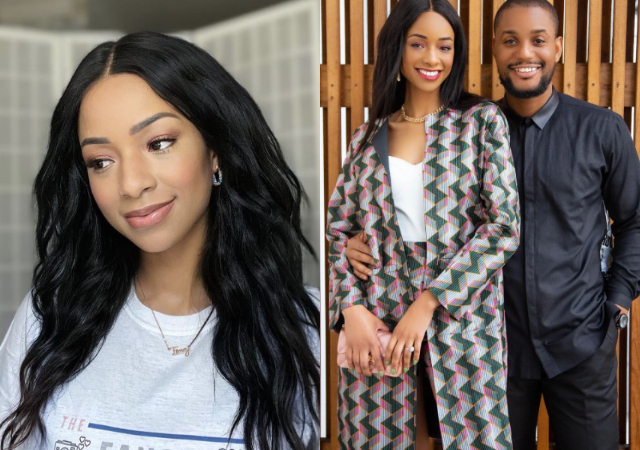 In light of the ongoing accusations made against the actor by Fancy Acholonu, an audio clip of Alex Ekubo talking with his ex-fiance has suddenly appeared online.
Remember that Fancy Acholonu, an American model and the actor Alex Ekubo's former fiancée, publicly apologized to him earlier this year after humiliating him the previous year by canceling their wedding and urging him to "live his truth," which led to many people suggesting that he is gay.
It's interesting that a few days after she publicly apologized, she repeated her story and said Alex Ekubo had compelled her to submit the apology in order to save his face. He offered the apologies, and she was disappointed that he didn't keep his word.
Fancy Acholonu, who was determined to expose him, added that he had never physically touched her during the course of their five-year relationship.
It's currently popular online to listen to Alex Ekubo explain why he wasn't sure how to react to her public apology.
In the telephone conversation, Alex Ekubo said thus:
I am a calculative person, I calculate every move. i don't make mistakes, you showed me the post before you published but what did u intend me to respond with? I won't do any post on my page on it, I will only probably comment under your post. I am being dragged in this as well. i am a forward person not a backward.

There are so many people fighting on our behalf, I got upset with you n that triggered me and when we had the conversation, did i promise to acknowledge the post? After u called, I was confused about what to say cos we aren't back in a relationship yet.
Now there are three answers I could have given which are either i love u too but I couldn't give that answer because we aren't there yet.

Or i respond by bashing you which i will never do or a lukewarm answer which is neither here or there which might be taken out of context, eg its okay or it is well and netizens turn it around. After the post, i called u to appreciate you twice, didn't i?

i really don't us going back n forth, u will always be my friend moving forward when u said the bad one, I didn't say anything so I don't have to now. What you did was necessary for the action taken at the time. The comments are a lot, it is your storm now and this shall pass." Alex Ekubo concluded.
For more updates, always visit dailygam.com