Entertainment
"I'm Not Going to Do Any Acknowledgement About This on My Page" – Phone conversation between Alex Ekubo and his Ex, Fancy Leaks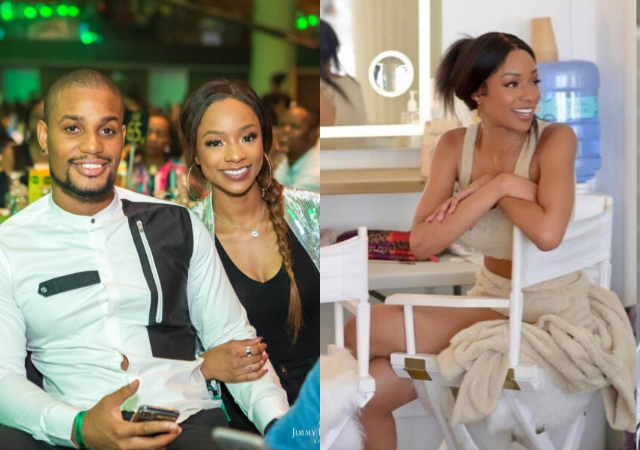 As more unsavory details about the former couple emerge, an audio clip of a discussion between Alexx Ekubo and his ex-fiancee Fancy Acholonu has leaked online.
The Nollywood actor revealed that it was Fancy Acholonu who got in touch with him and wanted to set things right in the leaked audio.
Additionally, Alexx stated in the released audio that he would respond to Fancy's apologies on his ex's website rather than posting an acknowledgement of it on his own.
However, Ekubo stated in the released recording that he was aware of Fancy's plans to apologize to him, but he added that he preferred that it be done in public, just as she had embarrassed him.
See some reactions culled below:
@nwa_chizitere: "When a man starts talking this way, kindly free him!!!! A man that still has feelings for you will never talk to you in this condescending manner. It's obvious the guy has moved on, I advise she does the same through whichever way gives her peace."

@purple_emoji_: "So he actually knew about the post and even edited it? She the way he is talking to her sef, Kai the lady really saw shege no be lie."

@purple_emoji_: "So he actually knew about the post and even edited it? She the way he is talking to her sef, Kai the lady really saw shege no be lie."

@mac.au.lay: "He clearly didn't want anything to do with her after the break-up. He didn't edit the apology. She wanted him to write a post on his page and he said NO! He will only acknowledge the apology. Man saw shege in that relationship. Listen!"

@alexygids: "Hmmm the call long ohhh which person credit them de use do all this one wahala!"

@officialsmarteagle: "If am having a phone conversation with you and you start recording then you have a motive and will pretend to be an Angel throughout our conversation. That's what Alex did to this girl. He didn't even allow her express herself. We're tired Abeg."
For more updates, always visit dailygam.com