Entertainment
"I Still Love You" Alex Ekubo's Ex Fiance, Fancy Acholonu Apologizes Again to Him Months after Breaking off Engagement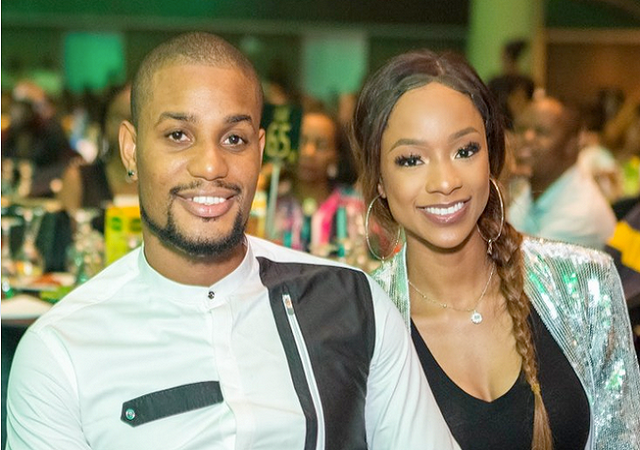 The former fiancée of actor Alex Ekubo, Fancy Acholonu, has publicly apologized to him and his family.
The American actress and model opened up about how difficult it was for her to lose him.
Fancy added that she isn't afraid to be open and vulnerable in order to declare her love for him. She said that the manner she handled their split affected him and his family.
She observed that her behavior was unusual for her and understood that she might have controlled her feelings and avoided being overly reacting.
"Like our shirt says, Nothing makes sense when we're apart @alexxekubo you still have my heart. I miss you, I love you, and I'm truly sorry for all the hurt & pain you and your family went through with our breakup.
The way I handled the situation was out of character for me. I shouldn't have been so overreacting and should have managed my emotions. I spoke and acted too much. Forgive me, please. I've learned my lesson on how to deal with circumstances.
I haven't expressed myself properly. I'm not afraid to be vulnerable and sat you, your family & friends still mean the world to me. Losing you has felt like grief. Love heals".
Fancy Acholonu sheds more light on her break up with Alex Ekubo, reveals how she was betrayed by him in private
The ex-fiancee of Nollywood actor Alex Ekubo, Nigerian American actress Fancy Acholonu, has provided further details behind their breakup in August 2021.
The internet was ablaze in August 2021 when Fancy Acholonu broke off her three-month engagement to Alex Ekubo.
On August 25, Alex Ekubo and Fancy Acholonu ended their relationship by unfollowing each other on the Instagram photo and video sharing app.
Fancy Acholonu announced their breakup on her official Instagram profile and begged for privacy.
In her words;
"Hey Guys, I am writing to inform you all officially that I have ended my relationship, engagement and I have called off the wedding with Alexx Ekubo. I am aware that this may be a shock to many people. I made the best decision for myself because it is important that everyone finds their happiness and live in their truth. At this time, my family and I ask for you all to please respect our privacy. Thank you so much!".
Many people used the opportunity to cast doubt on Alex Ekubo's sexual orientation.
Alex Ekubo's sexuality was blamed by numerous Instagram bloggers and netizens for the breakup of the couple, according to her statement, "Living in their truth."
In an extensive statement on her Instagram, Fancy Acholonu clarified that her words had been misinterpreted and taken out of context.
She disproved the claims that he was gay.
Additionally, Fancy Acholonu apologized to him and his family for how she handled the breakup.
Fancy said she wouldn't reveal the reason they broke up because she and Alex had already discussed it and he had already expressed regret to her in private.
For more updates, always visit dailygam.com