Entertainment
"Stop talking and move on, Relationships is not by force"- Iyabo Ojo's lover, Paulo Okoye slams Alex Ekubo's ex, Fancy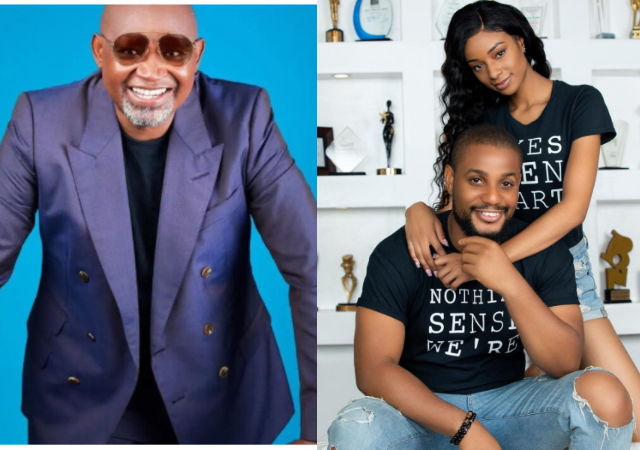 The ongoing controversy involving actor Alex Ekubo and his ex-girlfriend Fancy has a voice thanks to Paul Okoye , Iyabo Ojo's boyfriend.
Remember that Fancy Acholonu, an American model and the actor Alex Ekubo's former fiancée, publicly apologized to him earlier this year after humiliating him the previous year by canceling their wedding and urging him to "live his truth," which led to many people suggesting that he is gay.
It's interesting that a few days after she publicly apologized, she repeated her story and said Alex Ekubo had forced her to post the apology in order to save his face. He offered the apologies, and she was disappointed that he didn't keep his word.
Fancy Acholonu, who was determined to expose him, added that he had never physically touched her during the course of their five-year relationship.
It's currently popular online to listen to Alex Ekubo explain why he wasn't sure how to react to her public apology.
Slamming Fancy via a comment section on Instagram moments ago, the father of two, Paul Okoye wrote
"LET THIS 2 MOVE ON NAAAA SMH 🤦🏽‍♂️ AND ALEX STOP TALKING ☹️ RELATIONSHIPS IS NOT BY FORCE OOOO IF IS NOT WORKING YOU MOVE ON !!!"
For more updates, always visit dailygam.com