Entertainment
Ghana: Amerado and Kofi Mole argue on social media.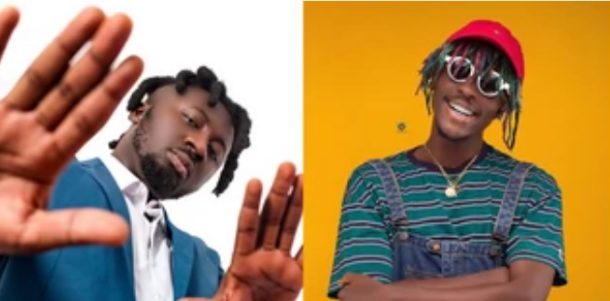 On Saturday, Ghanaian rappers Amerado and Kofi Mole engaged in a Twitter feud.
This has many music lovers speculating if they will have a rap battle in the coming weeks.
The confrontation took place months after Amerado first stabbed Mole on his song Kyibom, which he stated was a free promotion for Mole. Lyrical Joe and Mole were called out for attempting to rub shoulders with him, showing that the two were no match for him.
Lyrical Joe responded at the time, and the two of them began a rap war as Kofi Mole remained silent.
Mole, on the other hand, opted to respond with a tweet on Saturday. "I'm too ayongo for your Rolex," he tweeted.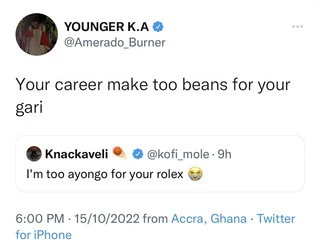 Amerado responded by describing Kofi Mole's career as 'dead.' "Your career make too beans for your gari," Amerado tweeted.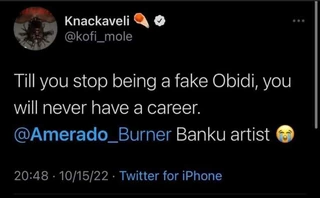 Kofi, on the other hand, isn't backing down, tweeting yet again that Amerado is a phony version of Sarkodie.
"Till you stop being a fake Obidi, you will never have a career @Amerado_Burner. Banku artist," he wrote.
It should be noted that when Amerado released Kyibom, his first diss song directed at Lyrical Joe, he also targeted Kofi Mole.
Meanwhile, Amerado is ready to release his new GINA album on October 25th, 2022.
As a result, the two musicians trended on social media on Saturday and Sunday. While some Twitter users mocked them, others took sides and debated who was the best rapper and who had the most successful songs.
For more information always visit dailygam.com