Entertainment
"I will be actively involved in 2023 elections" – Tacha says as she advises Nigerians to vote wisely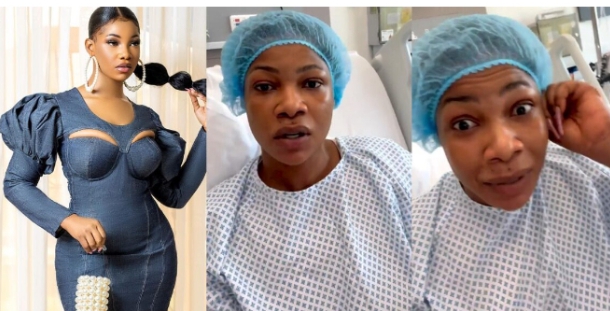 Tacha Akide, a Socialite from Nigeria, has openly stated her intention to participate actively in the national general elections in 2023.
The reality star claimed that she will be actively participating in the election on all levels and uploaded a video of herself in a medical institution dressed as a nurse.
Tacha warns voters in her message that they cannot afford to abstain from voting during the election.
She advises those who support their candidates to keep in mind that if they make a poor leadership choice, they will be the ones to shoulder the repercussions.
She continued by advising voters to exercise caution and not treat the election as a life-or-death decision.
Watch the hilarious video below;
A while back, Tacha came under assault from certain online users after she boasted about being self-sponsored for the nth time.
The Big Brother Naija star boasted that she is in the United Arab Emirates on vacation to unwind at her own pace.
Tacha exclaimed that she had worked extremely hard and deserved the time off while displaying wads of cash.
"I haven't worked my ass off to not come here and flex. I'm really here to chill on my own terms. No men." She said.
Later, she boasted about not being supported by a male on Twitter and claimed that people are upset that they can't credit any man for her success.
Tacha claimed that she would keep boasting about her accomplishments in order to inspire young ladies who look up to her.
She emphasized that women may achieve tremendous heights without males, noting that men should be a perk rather than a rung on the career ladder.
For more news and updates visit dailygam.com