Entertainment
Tacha, a reality TV personality, bemoans her inability to eat following liposuction surgery.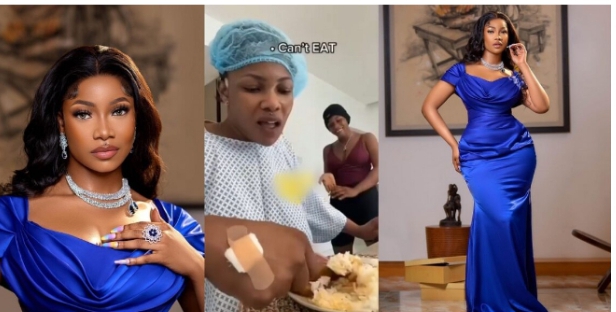 Natacha Akide, commonly known as Tacha, a well-known Reality TV Actress, has publicly bemoaned her difficulties following liposuction.
Tacha, who is now in Dubai for the cosmetic surgery, posted on TikTok about her post-op struggles and how challenging it is to go about her everyday activities.
She shared a video of herself trying to perform simple tasks that she could do easily before to the treatment.
The 27-year-old woman claimed that because she needs help from a caretaker in order to perform daily tasks, she feels like a baby. She said that she no longer eats with her hands, brushes her teeth, or picks things up.
Tacha Akide openly stated her intention to participate fully in the nation's general elections in 2023 a while back.
The reality star claimed that she will be actively participating in the election on all levels and uploaded a video of herself in a medical institution dressed as a nurse.
For more information always visit dailygam.com
Watch the video below;