Politics
Nigeria: Expect no respect from me because you're attempting to murder me and my unborn children-Tacha.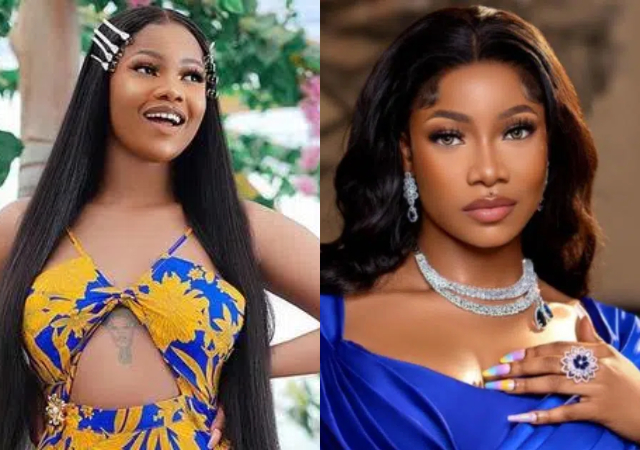 Tacha, a reality television personality, has intimated that she will be quite engaged in the upcoming 2923 elections.
Tacha believes that no one should use the "respect card" during the 2023 elections.
Tacha remarked on Twitter that people cannot expect respect from her while attempting to harm her and her unborn children.
Natacha Akide, better known as Tacha, a Big Brother Naija 'Pepper dem' housemate, has sent an important message to Nigerians.
In preparation for the General Election, the entrepreneur who is being treated in Dubai issued unsolicited advise to Nigerians.
Tacha advised Nigerians to abandon political apartheid and become active participants at all levels of government.
She remarked on how many people go to church to pray for good administration but then vote for horrible politicians.
She warned individuals who will work as campaigners and thugs for the various candidates to consider their future because those in power have nothing to lose if the country collapses.
"I HAVE A VERY IMPORTANT MESSAGE. WE ARE GOING INTO CAMPAIGN PERIOD IN PREPARATION OF THE ELECTION. WE ARE ACTIVELY INVOLVED IN ALL LEVELS LOCAL GOVERNMENT, SENATE, HOUSE OF REPRESENTATIVES, ALL THE WAY TO THE PRESIDENCY. YOU GO TO CHURCH TO PRAY THAT YOU WANT A BETTER NIGERIA BUT YOU ARE SUPPORTING A BAD LEADER.

HAVE SENSE I COS IF WE GET IT WRONG NEXT YEAR, YOU WILL HAVE YOURSELF TO BLAME.

AS YOU ARE CAMPAIGNING FOR YOUR OGA OR CHAIRMAN, I WANT YOU TO HAVE IN MIND THAT YOUR OGA DON'T HAVE ANYTHING TO LOSE IF NIGERIA CRASHES TOMORROW, THEY DON'T HAVE A LOT TO LOSE", SHE REEMPHASIZED.
For further information and updates always visit dailygam.com