Metro
During a funeral, mourners were seen flogging the corpse of a relative.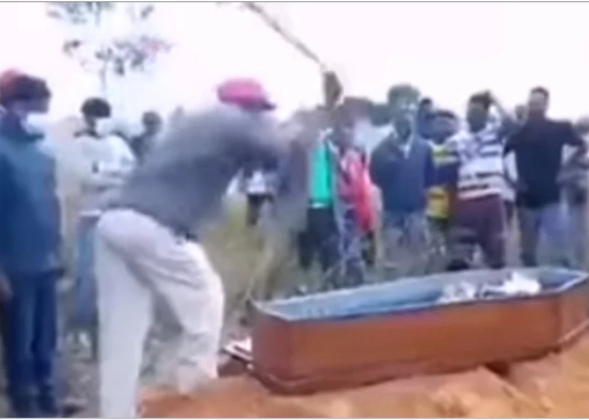 Conflicting opinions were sparked by a video that showed mourners restraining a relative's corpse.
The incident took place as a part of the funeral ceremonies in an African nation.
They could be seen alternately beating the corpse that was inside an open casket with a cane.
It was discovered that if the deceased committed suicide, the act of caning the body is usually done to ward off the spirit of suicide in the community.
In the video, the mourners decide to collectively flog the body just as they are about to drop the casket into the ground.
Reacting, don_miko92 wrote; Finally this one no go rest in peace

igboechiemma; The black man and superstition.

christian_valesteros; Bro owes money 💀

yseltmbalami; They only beat up a corpse if he killed himself

mapulangakalungu07; Sad affairs indeed 😢😢😢😢😢😢😢
For more information always visit dailygam.com
See post below
Secondly, what is the Safeway employee discount? The csuhaj ildikó életrajz provides a 10% discount on all Safeway items and a 5% discount on items from.