Metro
Nigeria: Couple undergoing divorce procedures criticized for consistently doing "mekwe"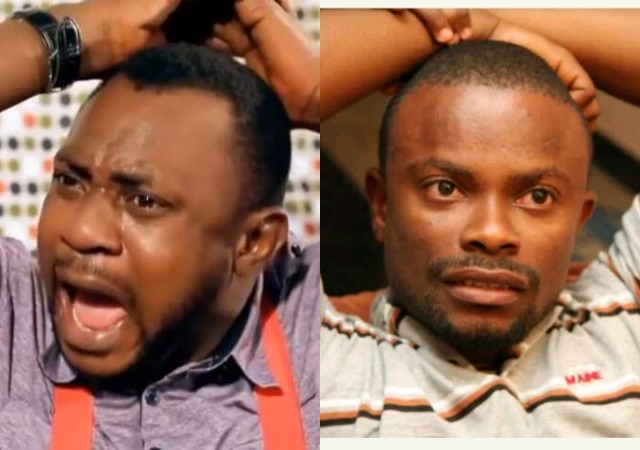 A lawyer criticized a couple on Twitter for engaging in s$x while going through divorce proceedings in court.
@ Chimdimma92 explained a recent court case by saying that it is impossible to be having sex and demand a divorce at the same time.
She tweeted;
A COUPLE WILL HAVE A DIVORCE MATTER AT THE COURT AND STILL BE DOING MEKWE. IF YOU PEOPLE ARE NOT READY, PLEASE GO HOME.

THE WOMAN SAID " EVERY TIME I GO TO THE HOUSE TO SEE MY CHILDREN, HE WILL NOT ALLOW ME TO REST" AND THE MAN WAS SMILING. INUKWA.

YOU CANNOT BE HAVING SEXUAL RELATIONS AND WANT DIVORCE AT THE SAME TIME.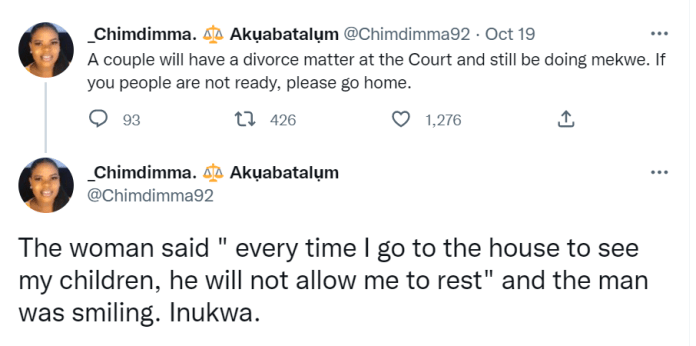 For more information always visit dailygam.com