Entertainment
I no longer eat meals that my wife makes, Mr. Ibu spills.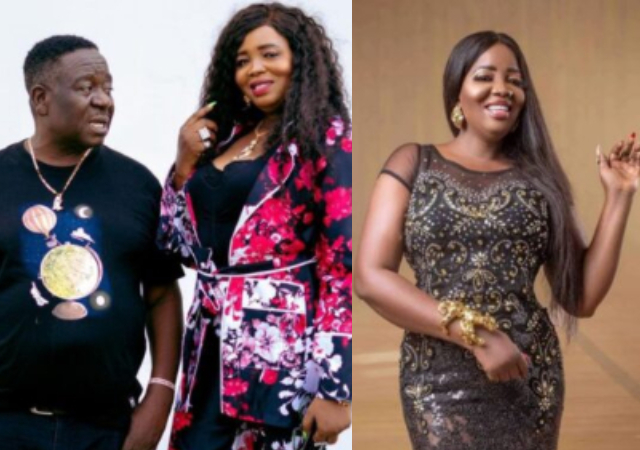 Nollywood star John Okafor, also known as Mr. Ibu, revealed that he no longer consumes meals prepared by his wife as he opened up about the difficulties he is currently through in his marriage, which he referred to as the "worst ever."
The actor admitted that this is his sixth marriage and that he is done getting married in an interview with Saturday Beats.
He also offered his thoughts on the uproar that followed his wife's accusation that their adopted daughter, Jasmine, was preparing to list his Abuja home for sale.
Following is Mr. Ibu's reaction to some of the inquiries posed to him during the interview:
This is my final marriage. If this one falls apart, I won't marry again. This is my fifth and the worst marriage, because my wife adopted what is not obtainable. This feels like punishment; not marriage. I doubt if I am still in the marriage, because it seems she has already prepared her mind to leave, and I'm not going to stop her. I support her leaving. Each time I see her, I begin to breathe erratically, and it is not good for me, because I am not ready to die. There are opportunities God exposed me to that are of interest to me.
When you adopted your daughter, were you married? Jasmine
After my fourth marriage, I adopted Jasmine. She was still a girl of about 12/13 years old when i adopted her.
Why did you adopt her?
It was because nobody cared for her. She was abandoned. I usually go to places and listen to people. She came to me and told me she was interested in acting. She does not know who her biological father was, and her mother didn't use to discuss anything about him with her. She told me she used to watch my movies, and she loved me so much and would like to be in my care. I asked her what level of education she had, and she told me to help her complete her education; which I did. She bears my name, but it wasn't until later that the adoption was legalised. Her mother consented to me adopting her.
It was said that it was after you recovered from the poison attack that you started having issues with your wife. Is that true?
Right from time, she had never allowed me to rest. When I was hospitalised and she came to the hospital, it was like war. She kept complaining that I did not care for her and the children. I made arrangements to give her some money, but she said it was not enough; that I should add something to it. I did, and after she left, she did not come to see me again throughout my stay in the hospital.
When you were to marry your wife, you said you introduced her to Jasmine. What was her initial reaction seeing your adopted daughter amidst your other children at that time?
Everything about me and Jasmine was known to everyone; and my wife kept on asking when she would meet her. I introduced her to Jasmine, and they became very good friends. Jasmine started sponsoring the family, buying foodstuff, and giving my wife money. Sometimes, my wife would leave the house to go and stay with Jasmine. Everything was going fine.
What then made her change and cause her to question your relationship with Jasmine?
There was one lady from my town that was close to the family. This lady wanted more than what God had given her; and when she was not getting it, she started causing trouble in my home by poisoning my wife's mind.

When we were at the police station recently, the Divisional Police Officer asked her if I was guilty of all she said I did? She said 'no'; that I should know that nobody would like to put a case in the public domain and lose. She said that she was only trying to win the case. So, my wife's younger brother, her friends, and the lady from my town knelt down and were begging me in the presence of the DPO. Before then, my wife's younger brother was ready to fight me in my own house. This was the same boy that said he wanted to play football outside Nigeria, and I singlehandedly took him to different clubs, where he was tried but was not selected in any of the trials. I actually lost money in that process.
But it was after the incident with the police that your wife went on social media to post all those negative remarks about you and Jasmine?
It was that same lady from my town that did all that. We called her and she apologised. When she had an issue with her business, I took her out of Abuja to Enugu; and gave her a house and money. I told her that whatever business she was interested in, she should let me know, and I would support her. But, after 11 months in Enugu, she said she wanted to return to Abuja. All she has been doing is to create chaos here and there.
For more updates, always visit dailygam.com