Entertainment
Mr Ibu, Adopted Daughter And Son Finally React Reacts To Actor's Wife, Stella Maris' Call-Out, Reveals What Really Happened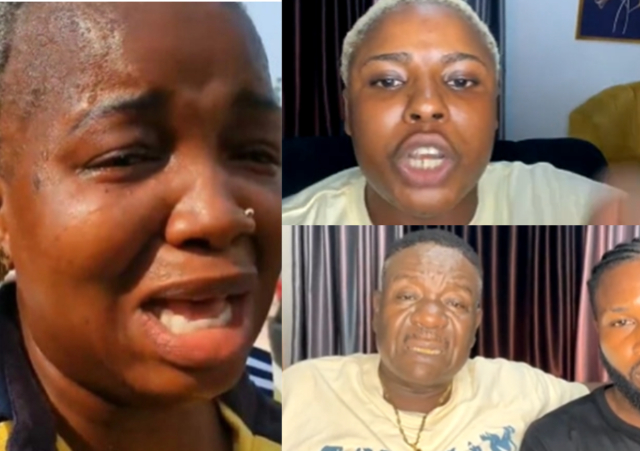 Remember that Stella Maris accused Mr. Ibu of domestic violence via the contentious Instagram blogger Gistlovers' page while implying an illicit relationship between the seasoned actor and his adopted daughter, Jasmine, whom she branded as his girlfriend.
In response to the saga, Daddy Freeze, as is customary for him, decided to investigate further. He quickly invited Mr. Ibu and his family members to join his live session and hear their accounts of the events.
Mr. Ibu and his kids related the story of how Stella Maris left the ailing Nollywood veteran at the hospital so she could go to a party.
Ibu's son continued by displaying the receipts for some cash that had been delivered to her in response to her demands for sums ranging from N10K to N1M.
Stella Maris is described as being expensive and refusing to work despite knowing full well that her husband isn't very strong by the actor's first kid, who was furious.
To show that Jasmine isn't as nasty as Ibu's wife initially depicted her to be, receipts for the money she sent from her account to Stella Maris' account were also supplied.
Each participant spoke extensively throughout the live session, which went over an hour.
For more updates, always visit dailygam.com