Entertainment
Popular Nigerian skit performer Sabinus makes it through a horrific car accident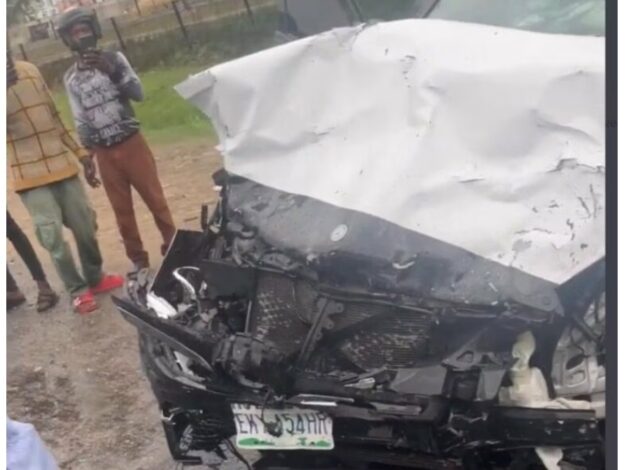 Nigerian skit performer Sabinus– Chukwuemeka Emmanuel Ejekwu, often known as Mr. Funny or Oga Sabinus, is a well-known Nigerian comedian who recently escaped a car accident in the early hours of sunday
Below are some of our post that you might have missed;
The comedian claimed that as he was driving his brand-new Mercedes Benz, a driver from the other lane struck his vehicle.
But the comic made it out of the situation unharmed and in good shape.
The Nigerian skit performer Sabinus confirmed the incident and said that he is okay.
"Safe and sound, thanks guys for the calls and attention," he wrote on his Instagram page.
In explaining what happened to his followers, the Nigeria skit performer Sabinus claimed that the collision was caused by a drunk motorist who struck his recently purchased Benz from the opposing lane.
"I merely keep mentioning that people shouldn't drive after drinking, do you get it? For the first time, a car would be traveling down his own lane when another car from another lane would suddenly drive by and disperse the car.
We praise God. But suppose if you were driving along when a car from somewhere else struck you out of nowhere; the next thing I knew, I was in the airbags.
"Even the individuals who struck me, the boy, were perplexed. Watch them throw up. They had beers and alcohol in their car, the comedian said.
By 2 PM today, he also promised to release a brand-new sketch. He posted on his page, "New skit by 2 pm.