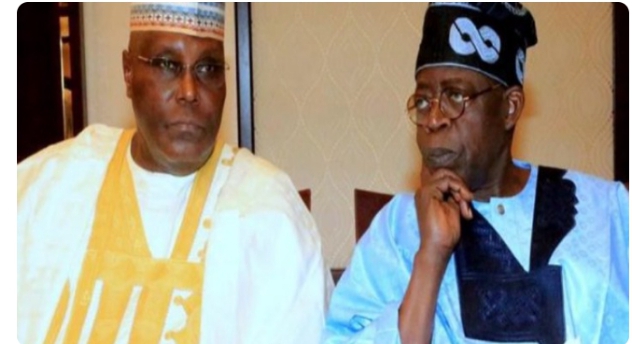 2023 presidential election– Atiku Abubakar, the Peoples Democratic Party's (PDP) nominee for president, has been criticized the governor of Gombe State, Muhammad Yahaya.
Below are some topics that you might have missed;
According to Naija News, both the former vice president and Governor Yahaya, a senior member of the All Progressives Congress (APC), are from the North East.
When the governor met with reporters on Saturday in Minna to pay a visit to former Head of State Abdulsalami Abubakar, he declined to say if he would back Atiku over Bola Tinubu for the presidency of the APC.
The governor emphasized that Nigeria is one and transcends ethnicity and political affiliation and that there is nothing like brotherhood and party loyalty when it comes to the country's growth.
"Nigeria is one and transcends regions," he declared. The fact that Atiku hails from the same area as me is irrelevant. They are all my brothers, and Nigeria is one; we fight to keep it one nation, without division.
Yahaya continued by saying that the chances of the ruling APC winning the Northeast are quite strong, and that Atiku has no chance of winning there.
"Our chances are excellent, and we are firmly committed to working for the success of the All Progressives Congress, which is our wonderful party, " he said.
Make sure to always visit dailygam.com for more updates and information.