Metro
"Everyone knew I adored her."-Actress Meg Otanwa on working with her idol, Bimbo Akintola, on set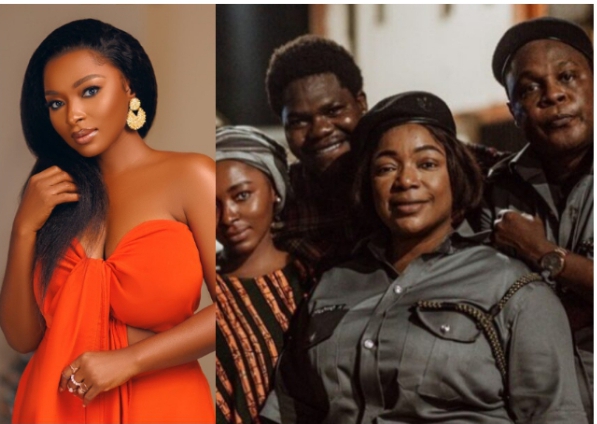 The adage "Dreams do come true" is not far-fetched for Nollywood actress Meg Otanwa.
Bimbo Akintola, a movie star who grew up idolizing her senior colleague, is overjoyed to have landed a job with her.
Meg opened up about her first time working with the actor while posting several photos from their filming location.
She recalled watching all of her films as a child and never hiding her admiration for the actress.
She referred to Bimbo as the best of the best, an incredible thespian, and an all-around incredible human being.
Meg Otanwa declared unequivocally that Bimbo Akintola is Nigeria's best actress and her favorite.
"Growing up; we had one simple rule in picking which Nollywood movie to watch; if Bimbo Akintola is in it, we are watching it no matter the language the movie is in.

Everyone in my house knew how much I loved her. I knew she was an incredible actor, the best of the best. I often imagined being able to act like her.

Getting to work with is such a full-circle moment for me. Such an incredible thespian and she is an all-around amazing human being.

If you ever wondered who my favorite Nigerian actress is, it's no other than BIMBO AKINTOLA. She is the G.O.A.T. Love you loads big sis @bimboakintola.

And oh my babies are also a delight @mrmacaroni1 @femijacobs".
For more information always visit dailygam.com