Metro
Nigeria: I'm having heart failure. Absolutely depressed A farmer laments the loss of more than 3500 hens as a result of the flood in Bayelsa.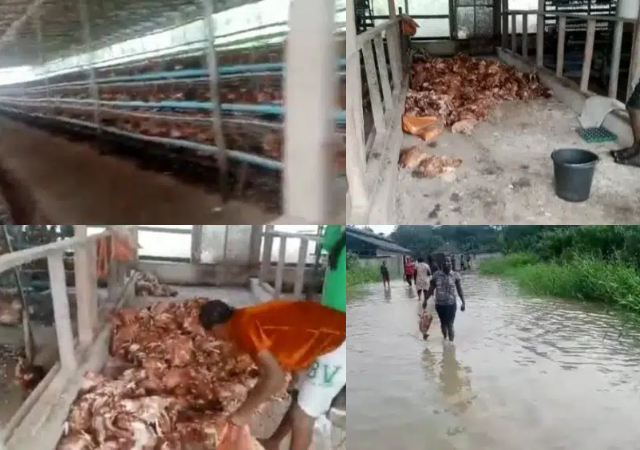 A professional farmer in the state of Bayelsa describes the significant loss of hens he endured as a result of the flood.
The farmer, who goes by Elderson on Twitter, posted pictures of some of his birds and mentioned that he lost roughly 3,897 of them on October 20.
Since the state was overtaken by the flood, the man claimed, they have been battling both the flood and the bird flu.
He stated:
"THIS IS MY FARM IN BAYELSA STATE. THE STATE HAS BEEN CUT OFF. NO WAY TO BRING IN FEEDS, NOR MEDICS.

WE ARE FIGHTING BOTH FLOOD AND BIRDFLU AT THE SAME TIME. AS AT YESTERDAY, I LOST 3, 897 BIRDS. MY HEART IS FAILING ME. TOTALLY DEPRESSED "
This is my farm in Bayelsa State.
The state has been cut off. No way to bring in feeds, nor medics. We are fighting both flood and birdflu at the same time.
As at yesterday, I lost 3, 897 birds.

My heart is failing me. Totally depressed 😔 #Bayelsa #PeterObi #FoodSecurity pic.twitter.com/mpuRWOQSNr

— The Farmer (@iamElderson) October 20, 2022
For further information and updates always visit dailygam.com