Metro
Osinbajo explains why Nigeria could gain more benefits from its gas reserves.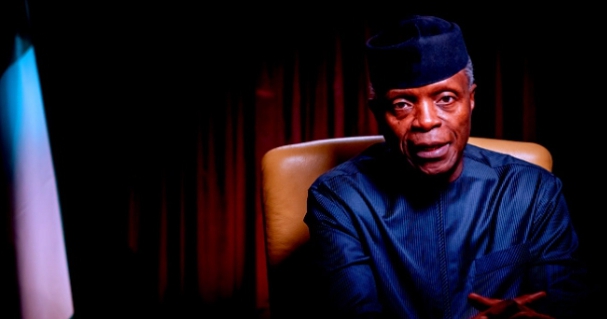 According to Vice President Professor Yemi Osinbajo, using Gas Reserves as a transition fuel will not only assist stop deforestation but also progress Nigeria's overall development goals.
He claims that because of the nation's substantial gas reserves, other developing nations will also profit from the use of gas as a transition fuel.
This was said by Professor Osinbajo on Tuesday evening at the Presidential Villa in Abuja when he hosted John Kerry, the US Special Presidential Envoy on Climate Change.
According to a statement from the Vice President's spokesman, Laolu Akande, Kerry held a meeting with President Muhammadu Buhari before meeting with Professor Osinbajo while in Nigeria on a working visit. In a meeting with Kerry and the US delegation, the vice president emphasized the need for Nigeria to keep exploring for and using gas as a means of halting deforestation and moving away from dirtier fuels like diesel, kerosene, and gasoline while also ensuring that the nation has the baseload energy needed for industrialization.
He emphasized the importance of Nigeria's Energy Transition Plan, the first in Africa, and noted that Nigeria has one of the largest gas reserves in the world and should profit from its use.
During his recent trip to Washington, D.C., Professor Osinbajo spoke about the Energy Transition Plan while meeting at the White House with his American counterpart, Kamala Harris, as well as other key US government officials.
The Federal Government had introduced the Energy Transition Plan at a global virtual event before to the recent US trip.
The Vice President and Kerry also discussed the challenges of renewable energy sources and the worldwide transition in addition to reviewing the Energy Transition Plan and talking about its implementation.
In his remarks, the US envoy praised Nigeria's plan and ongoing efforts to increase the use of renewable energy sources, particularly solar and hydropower, as significant elements of the country's energy mix.
Although Kerry agreed that Nigeria should take advantage of its gas reserves, he recommended an even faster uptake of renewable energy, particularly electric vehicles, which are unquestionably the future of the auto industry.
He noted that advances in renewable energy technology are being made every day and said that much longer-lasting batteries are now being produced.
In response to the Vice President's request, the Special Envoy pledged to provide Nigeria with the knowledge it needs to decide scientifically which energy mix would help the nation get closer to its targets of providing energy to all by 2030 and achieving net zero carbon emissions by 2060 without jeopardizing its energy security.
Additionally, he reaffirmed that the US government is prepared to work with Nigeria in a bilateral relationship to help the country develop its capacity for climate change adaptation and resilience, solidifying its status as a global leader.
Kerry expressed his anticipation for Nigeria's impressive speech at the upcoming COP 27 in Egypt later this year, which would undoubtedly get the required international support.
Other US representatives, including Ms. Mary Beth Leonard, the US Ambassador to Nigeria, followed him.
For more information and updates on metro news always visit dailygam.com