Metro
2023 Presidency: Candidate for SDP pledges 30 million jobs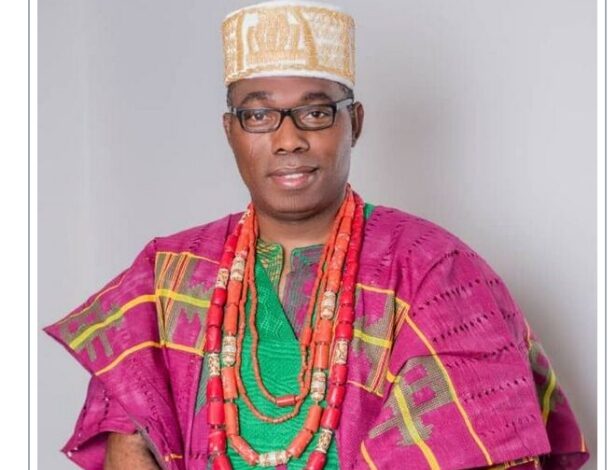 2023 presidency-Prince Adewole Adebayo, the Social Democratic Party's presidential candidate, stated on Saturday that despite the immense difficulties Nigeria has, he would only need 18 months to end poverty and spur economic growth.
He underlined the importance of competence, courage, and character in the selection of a good president for Nigeria in 2023, adding that only a leader with such qualities would help rebuild the country and restore hope to despondent Nigerians, while also promising to create 30 million jobs if elected.
These were mentioned in an interview with journalists by the founder of KAFTAN Television and the SDP candidate for the upcoming general election in 2023.
"Within 18 months, I have a plan to end poverty in Nigeria and create 30 million jobs. By giving people work and encouraging education, you can end poverty and build a middle class. Then, poverty will end," he claimed, adding that the job comes with housing and other benefits.
According to him, Nigeria may only continue to face nearly all of the nation's problems until there is honest and effective leadership.
Adebayo emphasized that only someone with capacity and capability could lead the nation out of its current predicament, but he also claimed that all issues, including banditry, persisted because the country's leaders lacked sincerity in their intentions.
He declared, "What we refer to as Nigeria's security issue is simply an everyday issue. In Nigeria, bandits merely engage us in skirmishes. Any issue that an AK-47 can resolve is not a concern. The Nigerian Army is quite strong, and the administration is not at all serious enough to deal with the issue.
Over the 2023 presidency "I've conducted my analysis, and I believe that the Nigerian Army is focusing 2% of its attention on Boko Haram because they recognize that the government does not view it as a top priority.Many of them are getting money off of these things, and other people are saying, "Let me join them because I'm about to retire and they won't pay my pension and this idiot here is claiming N1 billion a week, so let me join them." This is what is occurring. Both the thieves and the security personnel profit. That is what is taking place.
The main parties, according to Adebayo, are "huge for nothing since they have not been able to solve big challenges confronting the country," whether they pertain to the energy, electricity, health, or education sectors.
When you lack large ideas and are unable to address the nation's major problems, how can you claim to be a big party?
The electorate cannot be disenfranchised. They receive roughly 8% of the vote during elections. They become concerned that they might lose the election if you tell them 40% of the electorate is voting, he added.
He bemoaned the fact that the majority of parties were spending more than the amount permitted by the electoral authority and claimed that this was illegal.
"They are spending illicit money," Adebayo claimed. So ideally, in 2023 presidency every genuine political party should be able to reach the maximum established by the Independent National Electoral Commission. Take a look at the legal expenditure cap for the Presidency; we can easily meet that.
We could hold a better convention than the APC or PDP, one that is more colorful and high-quality, and we could generate the money on our own if only our executives and willing members contributed.
In order to determine whether our people were carrying cash in their pockets, the Economic and Financial Crimes Commission had to use their sniffing dogs on them. The INEC and observers were really satisfied with our excellent outing.
Regarding his political background, Adebayo asserted that he didn't need to hold any elective office in the past to learn the principles of effective leadership, noting that the party's 1993 election winner, late Chief MKO Abiola, had never held any elective office before securing the party's electoral victory.
Conclusion on the 2023 presidency
Adebayo said that "those who have experience about administration in the country have negative experience that must not be continued because it is anchored in retrogression," and that "your antecedents in politics are not as important as your antecedent in personal life."
For more updates and information always visit dailygam.com