Metro
Your mates are stranded abroad – Bishop Oyedepo warns youths against 'japa'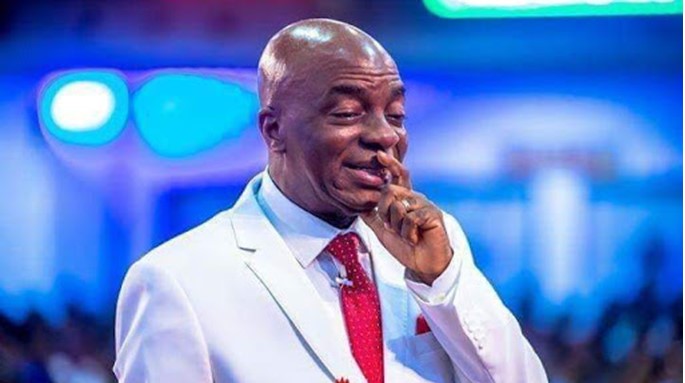 Bishop David Oyedepo, the founder of the Living Faith Church (Winners Chapel), has warned young people against the "japa" syndrome, or the hasty decision to leave Nigeria in search of greener pastures.
On Saturday, January 7th, he delivered the warning while urging the government to heavily invest in its people in order to bring back Nigeria's former greatness.
According to Oyedepo, the development of human capital is still the most viable resource for any country, according to NAN.
The preacher also asked the government to seriously consider funding for education because it is the cornerstone of long-term national growth.
A conducive environment for young Nigerians, according to Oyedepo, will lessen the number of citizens who leave the nation.
He also cautioned against the risks of traveling alone, pointing out that many young people get lost abroad and are ashamed to return.
The cleric added; "Parents need to reorientate their children. We all need to stay in Nigeria to rebuild. Everyone has a part to play in the recovery of his nation".
While everything is going on, Pastor Enoch Adeboye of the Redeemed Christian Church of God (RCCG) claims that God hasn't revealed to him who will win the 2023 presidential election.
At the Redemption City in Ogun State's Holy Ghost Service on Saturday, Adeboye made the remark.
The esteemed preacher advised Nigerians to obtain their Permanent Voter Cards (PVCs) and get ready to "vote as your spirit directs" in the upcoming election in February.
The future president of Nigeria might not be revealed to Nigerians when God ultimately speaks, he added.
"You may be saying the election is next month and he has not spoken until now. I advise that you get your PVCs ready.

"If He doesn't speak before the elections, then be ready to vote as your spirit leads. If He tells me, well, I may tell you or I may not," Adeboye said.
For more updates, always visit dailygam.com