Metro
Nigeria: Pastor Tobi is not a true man of God, according to Solomon Buchi, who explains why.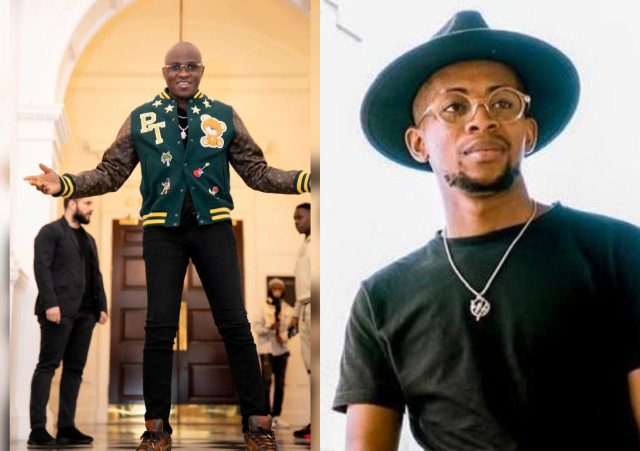 Pastor Tobi Adegboyega of Salvation Ministries, UK, according to Solomon Buchi, a controversial Nigerian life coach, is not a true man of God.
He made this statement through his official Twitter account, noting that it is related to the cleric's flamboyant and flashy lifestyle.
Buchi also mentioned that the SPAC Nation choir sings worldly songs, as evidenced by their recent performance with Oxlade.
The writer also stated that he has observed Pastor Tobi not preaching salvation or the gospel on any of his social media pages.
According to him, driving luxurious cars and displaying wealth in order to attract young men who are gang members and persuade them to turn a new leaf are all wrong ways of trying to win souls for Christ.
Solomon wrote in a lengthy thread;
"It is quite clear that Pastor Tobi isn't a man of God. He only wears that label as a costume. More than associating with worldly celebrities; his choir keeps singing worldly songs, the latest was Oxlade. A church? The London-based Nigerian designer and larger-than-life pastor who glides in luxurious cars and bling outfits barely preaches the gospel. Check his Instagram page, his YouTube. Not one message on salvation, sanctification in Christ, consecration, etc. Show me if you find one.

I launched into YouTube to search for his sermons, because you know a man of God by the word and the fruit he bears, but I couldn't find enough sermons; just a few and there was a high emphasis on wealth, wealth and wealth and empowering young people.

Firstly, people need to understand that the gospel is not about empowering young people; the gospel is just not about giving — anyone can do that. The gospel is the message that only Jesus validates and validates Jesus. It's a message that births every other fruit in Christ. I had to point that out because many people mistake philanthropy for the gospel! The gospel is something the secular world can never give you. Even the devil is generous. He promised to give Jesus the world, remember? The gospel is an eternally relevant message.

I listened to some of Pastor Tobi's messages and they revolve around hope, wealth, and reestablishing gang leaders into a lifestyle of wealth. This is a deeply warped theological stance with no depth and care about the gospel of Jesus Christ. The hope that Christ gave us was not the hope of getting a better job; not the hope of living a lavish lifestyle. It's the hope of eternal glory. The hope of life beyond time. It's the hope of our salvation. It's a hope that's not about anything material, but ethereal.

I observed that throughout his interviews, he barely makes adequate references to the Bible. Same during his sermons(motivational talks). He caresses the ears of his listeners with passionless wealth-driven motivational phrases with his dispassionate laughter/smile.

In his interview with MTV UK, he said he uses his display of luxury to attract these gang boys to surrender & this is wrong theology. What attracted multitudes to Jesus was his wisdom not Gucci or Fendi. Preach the word and let the Holy Spirit convince them, not your Gucci.

The SPAC nation also runs a problematic ministerial system where these ex-gang members and ex-convicts are ordained pastors without proper ministerial training. I went on their IG pages and it oozed luxury and everything that reminds you of this world — mammon.

Biblically, the idea of the ministry is problematic. Socially, the associations pastor Tobi keeps are disturbing and the image built doesn't glorify Christ. It glorifies Gucci. His 'church' may work as a community group, definitely not a church. I wouldn't ram into a plethora of accusations leveled against SPAC nation because there's not enough proof to validate that, but many ex-members have a lot to say about that gathering.

Some might ask: "Buchi why is this post important?" It's highly important because we are called to point out heresy, we are called to defend the gospel at every given opportunity. Some unbelievers may uphold him as a pastor and loathe Christianity even more. I envisage some asking me why I'll talk about his company with worldly celebrities when Christ dined with sinners. Christ dined with sinners, but the closest to Christ weren't sinners. He discipled men; he wasn't endorsing musicians who sing about bum, sex, and money.

As usual, some might label me as judging him. Contrary to popular opinion, we are called to judge, but judge righteously. We discern, we test spirits. The ultimate judge has judged it all in the scriptures and I'm reiterating it.

This is not an attack on his personality, but a polemical missive about his claims as a pastor. He might be a great man, but from our biblical rubric, he is not a pastor. I wouldn't mind interviewing him about his spiritual journey, theology and actual walk with Christ."
For more information always visit dailygam.com