Global News
18-year-old girl graduates from US university before finishing secondary school, breaks record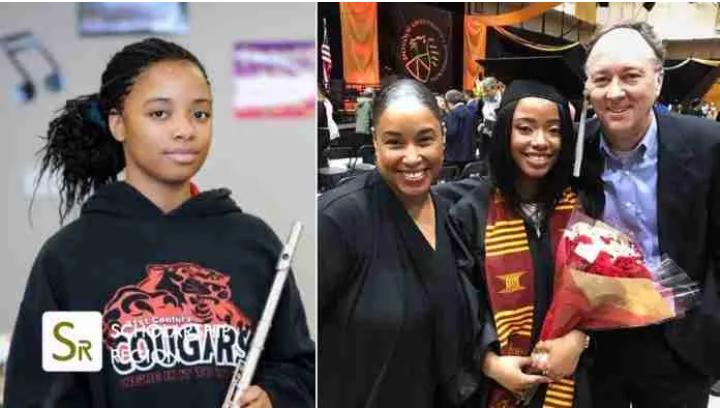 Raven Osborne, a remarkable 18-year-old woman who graduated with a Bachelor's degree in sociology before finishing high school in the United States, has established a new record.
A straight-A student and top student in her class, Raven Osborne graduated from college two weeks before she was due to graduate from high school. At the 21st Century Charter School in Gary, Indiana, Raven began her high school career.
The School is a free public school and one of six charter schools managed by the GEO Foundation throughout the country that strives to give students in underprivileged areas access to a high-quality education.
"When I was in 7th grade, I learned that 21st century paid for college credits, the books, and transportation. And my family and I all thought that was really awesome and hard to believe. […] That was a great motivation." Raven tells Teen Vogue.
Students must complete at least one career certificate or college course as part of the school's requirements, and the transportation, textbooks, and tuition are all covered. Osborne made the decision to enroll in as many college courses as she could while the costs were paid after becoming concerned about college debt at a young age.
When she was in the ninth grade, she began taking college courses. After two years, she went to Purdue University's Northwest campus, where she completed her studies and recently obtained her graduation.
"When I saw that I would earn my associate's degree at the end of my 10th-grade year, my mother encouraged me to talk to [Kevin] Teasley, who was the superintendent of the school, and ask him about another program that would allow me to continue earning college credits. He and Mrs Teasley both told me that I could go as far as I wanted with the program," she narrated.
For more updates, always visit dailygam.com