Metro
The fuel que grows as petrol costs N300 per litre in Ibadan.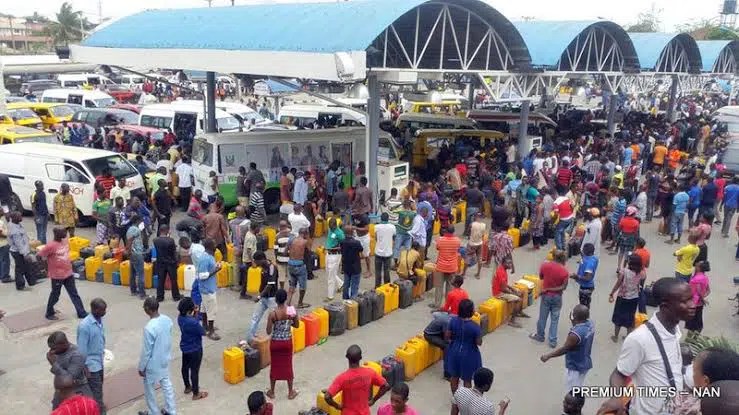 Motorists and commuters are having difficulty navigating Ibadan, the Oyo state capital, due to bottlenecks caused by gasoline queues.
According to Sanni Olatunde, an employee of a private company, no one knows what is causing the fuel shortage.
He expressed alarm about the issue, claiming that it has damaged every part of his work life.
While most filling stations have closed their doors to customers, almost all BOVAS shops are selling at the regulated pricing of N180 per litre.
However, a few other marketers who also opened their stores were selling at higher pump prices ranging between N190 and N250 per litre. However, most gas stations are closed.
A resident of the state's Oke-Ogun district who talked to newsmen stated that the scarcity of petrol was hitting harder in the area.
He claimed that a litre of gasoline costs N270 in the Oyo North senatorial constituency.
According to Opeyemi Oyewole, a PhD student at the University of Ibadan, the scarcity has influenced fares and deteriorated individuals' already precarious economic circumstances.
"The amount of money I spend on transportation has increased by 50 per cent," she said. "It is also difficult to get commercial vehicles to one's destination as most of them are either stuck in fuel stations or looking for fuel elsewhere."
Another resident, Sola Famakinwa, said the situation was getting worse by the day and questioned why the government was doing nothing.
Chris Mimiola, a civil servant, said he had been waiting for fuel for four hours and had given up hope.
"There is no electricity. Petrol that people use to power their generators is also getting out of reach. We need a speedy response from the government,'' Mr Mimiola said.
For more information always visit dailygam.com