Metro
Nigeria: In Bayelsa, a modern-day 'Moses' is seen pleading with God to 'part the flood.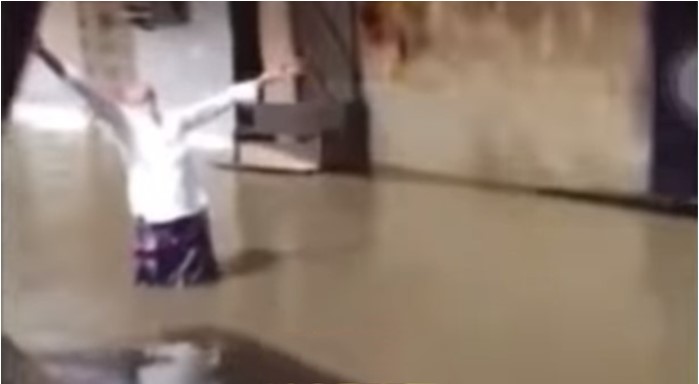 An aspiring evangelist, dubbed the "modern-day female Moses," was caught on camera attempting to perform a miraculous act in Bayelsa state.
The Nigerian lady prayed to God to do what he did for the Israelites and to stop the flood that has engulfed communities in the state.
In a video that went viral, she could be seen inside a flood of water, praying for it to go away so they could resume their normal lives.
She slapped the water firmly, and a neighbor who saw what she was doing decided to film her.
The caption piqued the person's interest; "Nigeria problem plenty, who be this na?"
For more information always visit dailygam.com
Watch the clip below: