Global News
Emmanuel Macron, the French president, was slapped in public once more.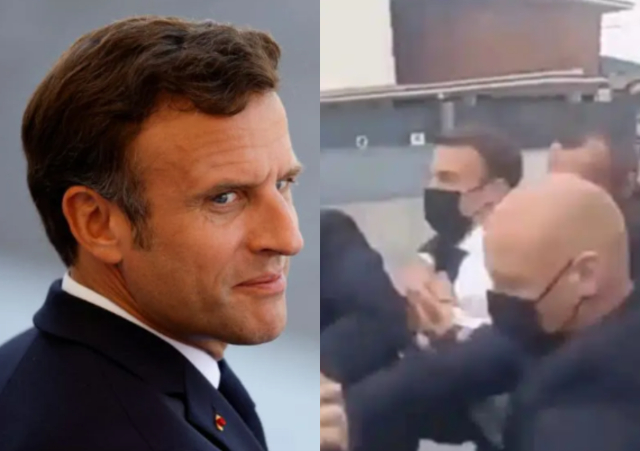 French President Emmanuel Macron has been slapped in the face in public once more.
The incident occurred on Sunday, November 20, 2022, according to reports.
In a video spreading on social media, Macron is slapped in the face by a lady before officers rush in. Meanwhile, the president is being dragged away.
However, as of the time of publishing this report, the identity and motivation of the attacker were unknown.
It is not the first time that the French president has been subjected to public physical assault.
Damien Tarel assaulted him on a trip in southern France in June 2021.
Macron may be seen in the video reaching his hands to greet a man in a small throng.
Rather than accepting the handshake, the man in a green T-shirt, spectacles, and a face mask grabbed Macron's outstretched hand before slapping the left side of the president's face and shouted "A Bas La Macronie," which translates as "Down with Macronia."
He was also heard bellowing "Montjoie Saint Denis," the war cry of the French army during the country's monarchy.
Tarel was later convicted and sentenced to 18 months in prison.
Watch the video below:
Again, French President, Emmanuel Macron slapped in the public. pic.twitter.com/P1bxl9bkIu

— Joseph C. Okechukwu (@jcokechukwu) November 20, 2022
For more information always visit dailygam.com