Entertainment
"When Ifeanyi was alive, you never acknowledged him." Sophia Momodu is under fire for her response to Imade's birthday message to Davido.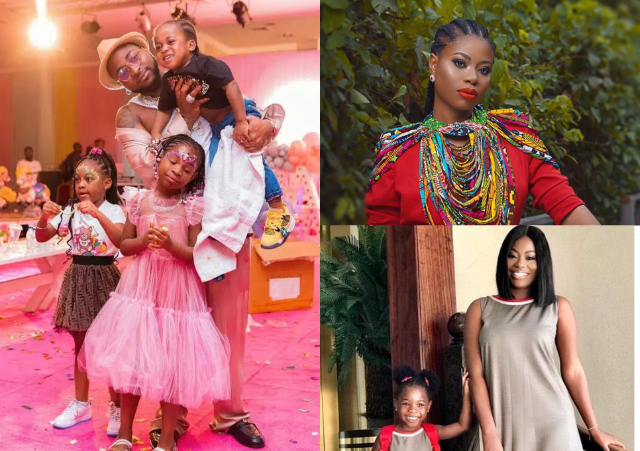 Nigerians are upset with Davido's first baby mama, Sophia Momodu, when Imade posted a birthday message to her daddy Davido.
Yesterday, Imade wrote a simple letter to commemorate her father's 30th birthday while also paying tribute to her late brother, Ifeanyi Adeleke.
Many were outraged by Sophia Momodu's decision to upload a picture of Ifeanyi, whom she never acknowledged when he was alive.
Sophia Momodu is best friends with his second daughter, Hailey, and has constantly shared images of her.
But it wasn't the same with Ifeanyi, who never mentioned him on her or her daughter's pages.
A quick glance through Imade's Instagram page reveals a plethora of photographs of Hailey but not a single photo of Ifeanyi.
Many people were outraged by the post and took to Twitter to call her out for being insensitive.
@ Dafe wrote, "Normally them suppose wipe the person when they run Imade page cord for neck
@ Ene wrote, "Funny how Sophia never thought to feature Ifeanyi on Imade's page his demise. How insensitive!
@ the cutest skimmy wrote, "Of all the pictures Imade has with her dad, Sophia choose this one?? Hum I'm starting to see what people they say about her. All shades of wrong, wickedness abeg
@D strategist wrote, "What Sophia did was sooo wrong Damn! What a shade!
@ Khaleedah Dollars wrote, "One of the reasons why I don't like Sophia. Imade and Davido have hundreds of pictures together but she chose to post this one
@Larry King wrote, "Did you hate? Someone you have never posted even on Imade's page not even on his birthday after his death suddenly gets worthy of your post. #witchcraft in display
@Omalicha Oma wrote, "Sophia this is not Father's Day, you can't tell me you don't have his personal picture or one with Imade to post, allow them heal baby, May be you meant no harm but this is quite insensitive
@Aries Baby wrote, "I'm positive of Ifeanyi was still alive, Sophia wouldn't dare post that family picture on Imade's page to celebrate Davido's birthday today… That girl dey mad!
@Purity Goldie wrote, "So out of all the pictures Imade and her father have together Sophia decided to post this one?? For someone that's recovering? What manner stupidity is this?? I'm not even Davido but I know the emotions I got from this picture
For further information and updates always visit dailygam.com