Entertainment
Nigeria: "Thank God I am the mother of these blessings," Rita Daniels says as she celebrates the birthday of her daughter.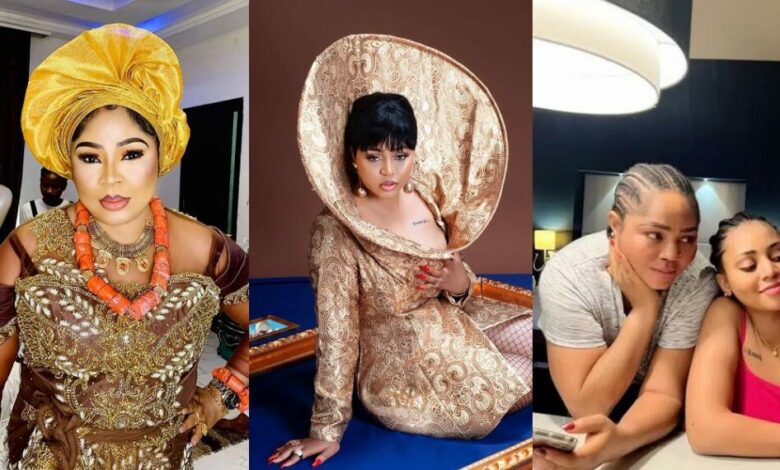 Regina's mother, Rita Daniels, prayed for her daughter on Instagram and showered the gifted actress with love on her birthday.
Rita Daniels stressed Regina, her daughter, as a blessing as she turned another year older.
She also highlighted Regina Daniels as her "sweetness," and prayed for her to shine.
Here's what she said:
"D day is bright and beautiful. I can heard sounds of the birds singing. I can feel the dews drizzling. I can feel a gentle touch blessing the world. I can hear a still voice saying a queen is born today. When i woke up in my deepest sleep i saw all the dreams come true. It is a day single out for signs and wonders only because an apple of Gods eyes is sent to the world.

To conquer

To save

To deliver

And to set the captives free.

Thank God i am the mother of these blessings. Words can't express how i feel today. All i have to say is thank you JESUS HAPPY BIRTHDAY MY SWEETNESS… SHINE FORTH DAUGHTER OF ZION @regina.daniels."
See post Below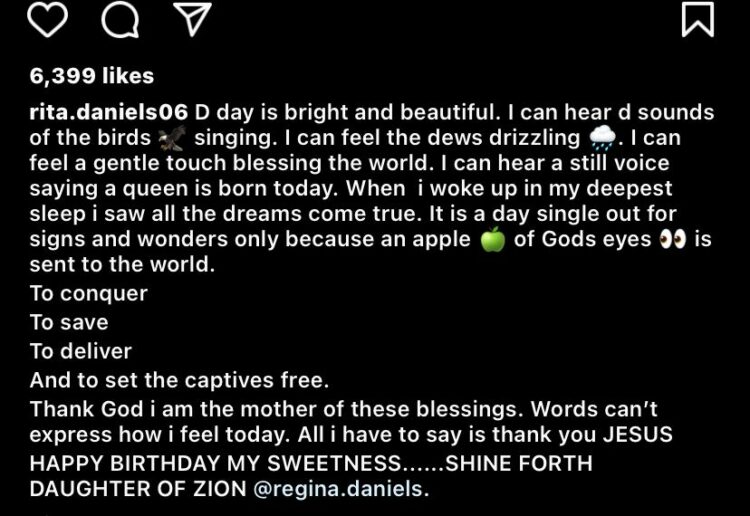 For more information always visit dailygam.com