Global News
Student at Colby University Receives win Scholarship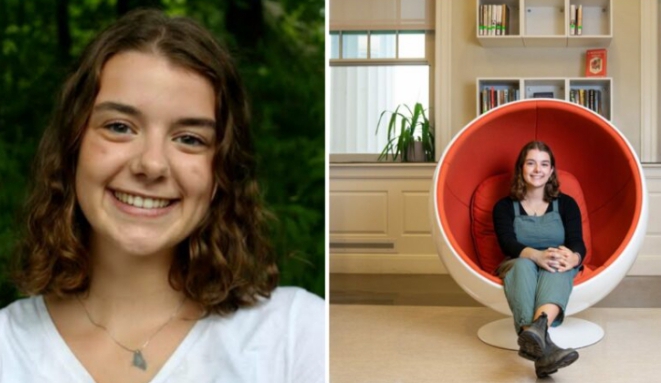 One of the 100 beneficiaries of the first Voyager Scholarship, the Obama-Chesky Scholarship for Public Service, is Terra Gallo '24, a double major in economics and environmental policy at Colby.
The award, which was established by the Obamas and Brian Chesky, cofounder of Airbnb, last spring, provides juniors who want to work in public service with up to $50,000 in financial aid, a $10,000 stipend, and free Airbnb housing to pursue a summer work-travel experience between their junior and senior years.
Additionally, it will provide them with a $2,000 annual travel allowance for ten years.
The Cumberland, Maine-native Gallo stated, "I'm incredibly grateful for the chance and grateful to the Obama Foundation and to all the academics here.
It will have a significant impact on my family, I say.
She is invited to a summit with former president Obama and Chesky this fall to discuss the importance of empathy and understanding in leadership, along with the other awardees, who represent 35 states and territories and 70 colleges and universities.
For more information and updates visit dailygam.com