Global News
Brilliant Lady wins scholarship award of over $1.5 million to study in 35 US universities, celebrates achievement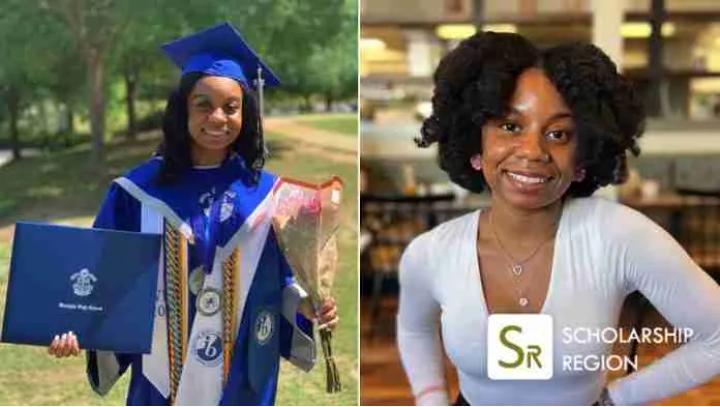 A smart young Woman from Westlake High School in Georgia, Kayla Willis has achieved amazing success in her academics after receiving scholarships worth over $1.5 million to study in 35 colleges around the United States.
The successful Kayla Willis revealed on social media that she had originally planned to keep her accomplishment a secret but had been warned against doing so by her father. She uploaded a picture of a list of the college acceptances she had received while still in high school.
"I kinda didn't want to post this, but someone said "the whole world needs to know how great you are," she wrote on Twitter.

"I posted, turned off my phone, clocked into work and I just keep hearing a bing, bing, bing, bing, bing, bing, bing, bing. And I'm like, what is going on? Am I going viral right now," she narrated to 11alive.
She posted a brief message on Instagram to mark her high school graduation and to let her followers know how proud she was of the young woman she had become.
"Four years. plenty of long nights. plenty of tears. dedication, motivation, inspiration. over $1.5 million dollars in scholarships, over 35 acceptances. 2 full ride scholarships, 3 organizations, friends who became family. ib courses , honors, ap & more," she said.

"So happy to be the young woman I am today," she added.
For more updates, always visit dailygam.com