Global News
18-year-old girl wins best graduating student award in high school, bags $4.5m scholarship to study in 113 US universities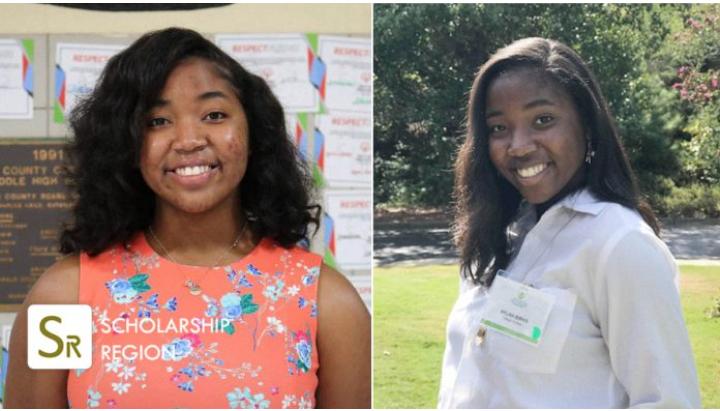 Aylah Birks, an extraordinary 18-year-old from Georgia, has outperformed her peers to become the valedictorian and best graduating student at Twiggs County High School in Georgia.
Aylah Bricks, a Twiggs local, has received an impressive $4.5 million in scholarships from 113 colleges and universities nationwide.
The young scholar who received the Gates Scholarship for the third time and who will graduate in 2021 also broke a record for her high school. The Gates Scholarship is a very selective prize given to outstanding students nationwide.
The Scholarship, which pays for a student's entire education costs, including tuition, fees, room and board, books, transportation, and other personal expenses, has a number of requirements, including that the applicant rank in the top 10% of their graduating class and engage in extracurricular and community service activities.
Aylah Bricks won one of the 300 awards given out in the United States after competing against 34,000 other kids for the prize.
Aylah's remarkable academic achievement began at an early age, as she won multiple valedictorian prizes starting in first grade and continuing until her final year of high school. She announced her significant accomplishment on LinkedIn and mentioned that she had won prizes in the first, eighth, and twelfth grades.
"A 3 TIME VALEDICTORIAN (1st Grade; 8th Grade; 12th Grade) AT TWIGGS COUNTY HIGH SCHOOL," she said.
For more updates, always visit dailygam.com