Global News
17-year-old exceptional girl gains admission to 18 US universities at the same time, wins over $1m scholarship award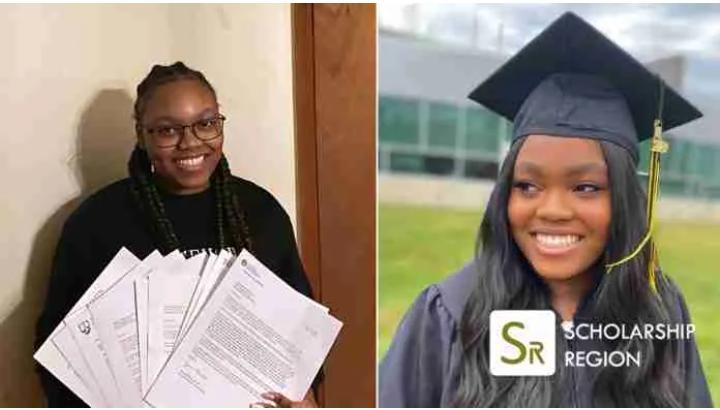 Shanya Robinson-Owens, a remarkable 17-year-old from Pennsylvania who received admission offers from 18 prestigious American universities, has won a scholarship worth over $1 million.
Shanya Robinson-Owens submitted applications to more than 25 US universities as a result of her stellar performance at George Washington Carver High School. She graduated from high school with a stellar 3.2 GPA, placing her among the best students in the nation.
However, she expressed how shocked she was to see the huge number of acceptance from top schools which are backed with scholarships valued at $1,074,260. "I was pretty excited. I wasn't really expecting it," she told GMA.
Christine Owens, Shanya's aunt, called her niece's over $1 million rewards astonishing and said that even though Shanya had always gotten high marks, such a sum was unfathomable.
"We are overjoyed. I knew she wouldn't have a problem getting into colleges, but we didn't know they would award her this much money in scholarship funds," Christine said.

Speaking about how she felt after seeing the huge amount of scholarships awarded to her, Shanya Robinson-Owens said she did not know how to react. "I was really shocked. I didn't know what to do. I didn't know if I could cry, laugh, I didn't know what to do," she said on ABC.
For more updates, always visit dailygam.com