Metro
Lawyer charged to court for N19.2 million theft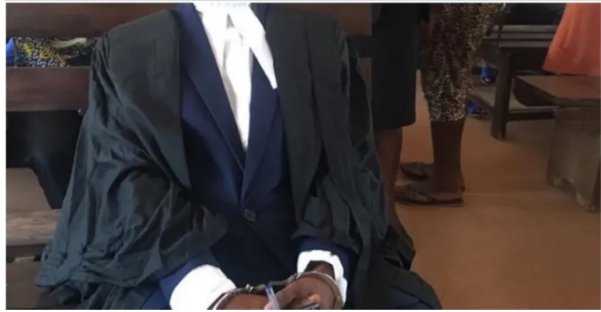 The Lagos State Police have charged a 45-year-old lawyer, Kelvin Abiodun-Olu, with stealing N19.2 million at Tinubu Magistrate's Court in Lagos Island.
Abiodun-Olu, who appeared in court on Wednesday before Magistrate T. O. Babalola, was also charged with destroying property worth N7.5 million.
The defendant was charged with five counts of conspiracy, theft, malicious damage, assault, and breach of peace.
According to the prosecutor, ASP Francis Igbenose, the defendant and his alleged accomplices committed the crimes between January 28th and February 4th, 2023.
The incident occurred around 11 p.m. at No. 34b, Talabi Street, Boet Estate, ABC Bus Stop, Adeniyi Jones, Ikeja, Lagos, according to Igbenose.
He claimed that Olu and others were at large.
"stole two Crocodile shoes valued at N150,000, one brown belt valued at N375,000, one wallet valued at N225,000, two Nike shoes valued at N150,000, Movado wristwatch valued at N9,000

Other stolen items include; " Rolex wristwatch valued at N7,500,000, buckle sandal valued at N80,000, black wall frame with silver leaf valued at N60,000, Tecno Pop 6 (smartphone) valued at N65,000, Techo Pop 3 (smartphone) valued at N45,000 and eight bundles of new wrappers valued at N64,000."
For more information always visit dailygam.com