Metro
How Steve Maduka Cheated, Infected Sandra Iheuwa with STD, and Threatened to Assassinate Her, Lawyers Allege in Petition to IGP and American Embassy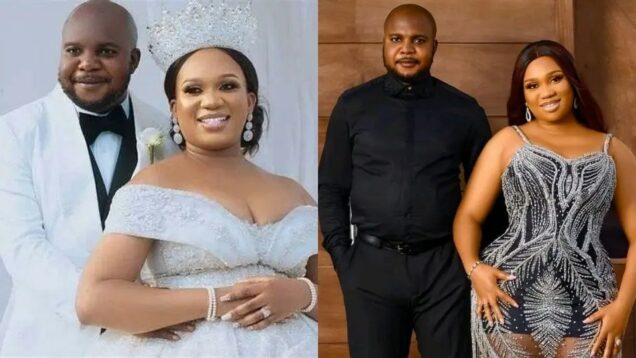 In petitions to the Inspector General of Police and the American Embassy, lawyers for businesswoman Sandra Iheuwa have charged her estranged husband Steve Maduka, also known as Steve Thompson, with threats to life and aggravated bodily harm.
The attorneys contend that despite Sandra's repeated requests for Steve to end the affair for the sake of the health of their unborn child, Steve engaged in a "illicit relationship" shortly after their marriage and exposed her to a sexually transmitted disease while she was expecting.
Sandra allegedly made a deal with Steve Maduka to pay a portion of the rent and used a portion of his office as her delivery office.
The petition claims that after the rental dispute was resolved, Steve Maduka threatened to "resort to self help" and evict her if she didn't leave the property in 7 days.
It continued by saying that Steve threatened to "use his gun" on Sandra in a series of WhatsApp messages. Even if she moved to the United States of America, he allegedly threatened to carry out his threats.
The lawyers filed a petition with the US embassy asking that the US embassy forbid Steve Maduka from applying for a US immigrant visa using the information of his estranged wife, Sandra Iheuwa, as Sandra had left Nigeria "solely for her safety."
The allegations have received no response from Steve Maduka.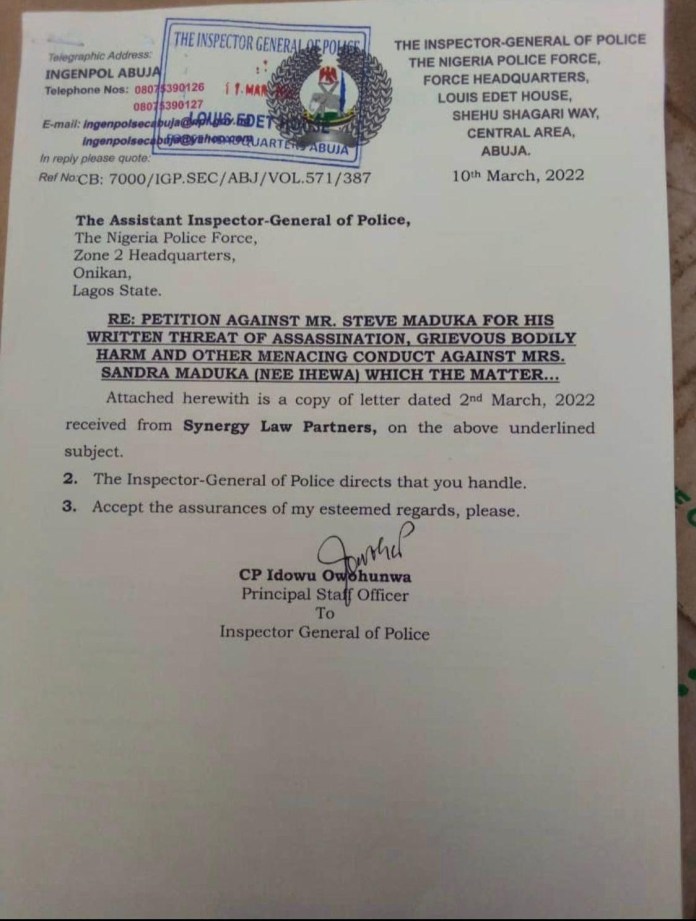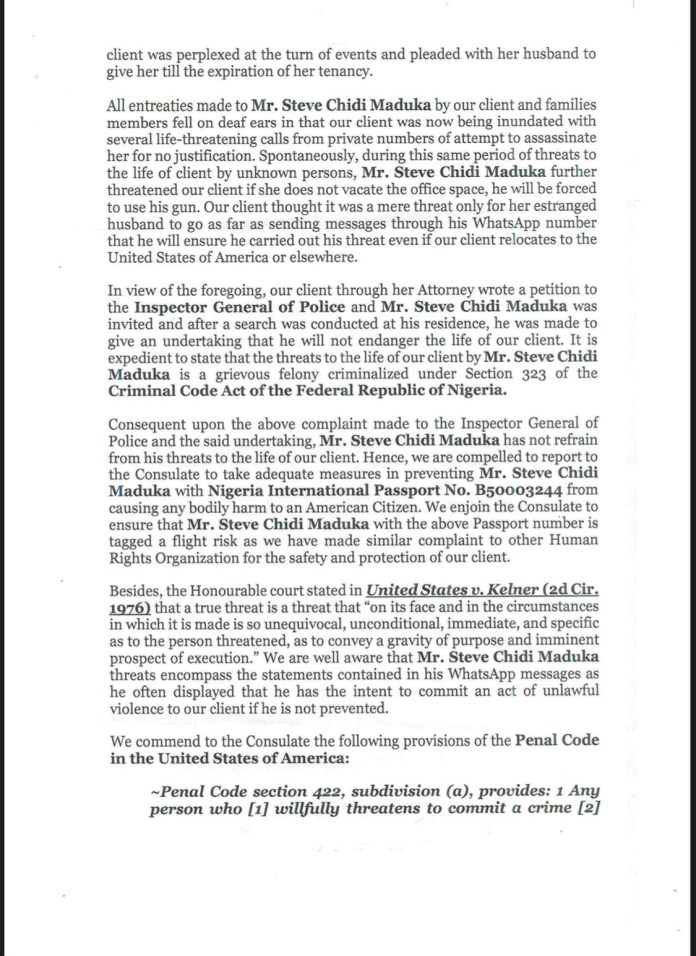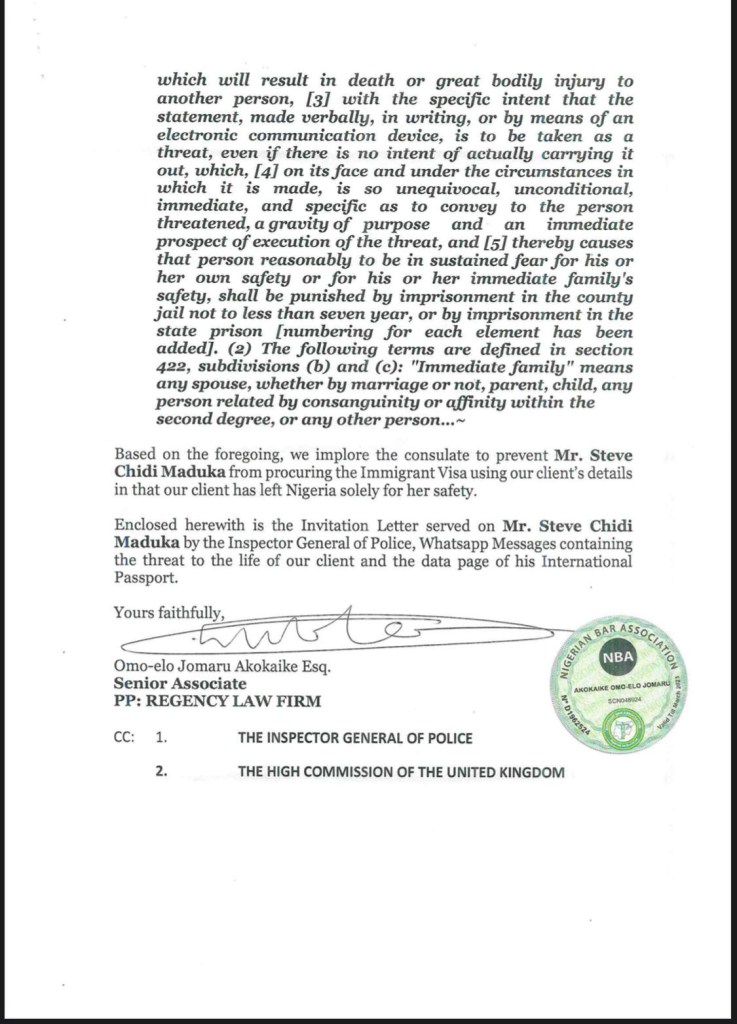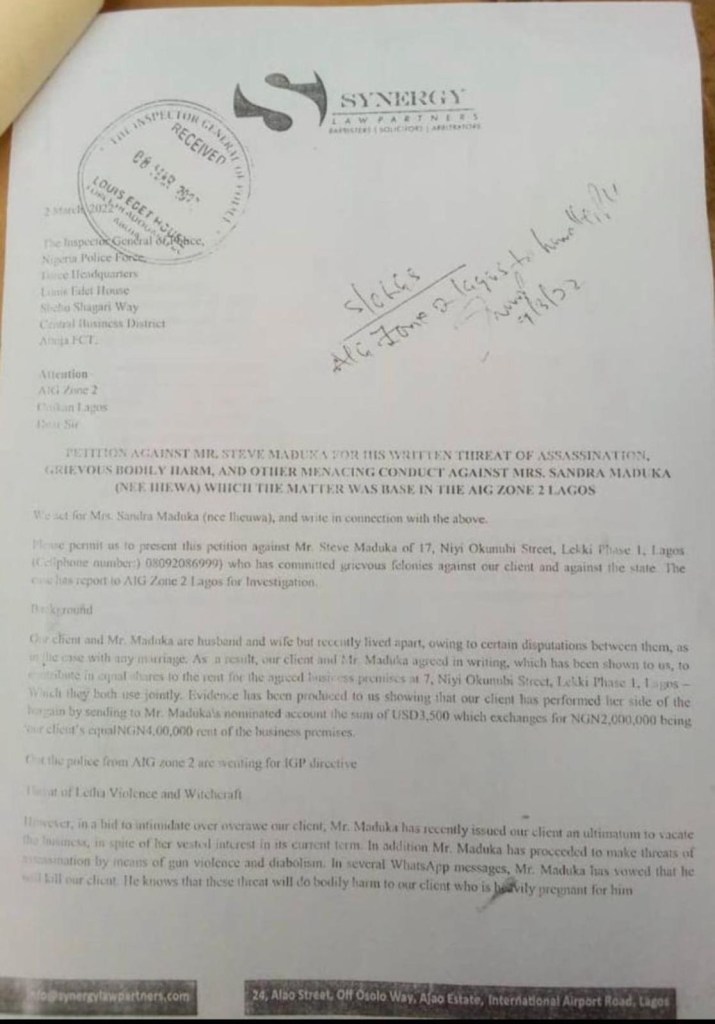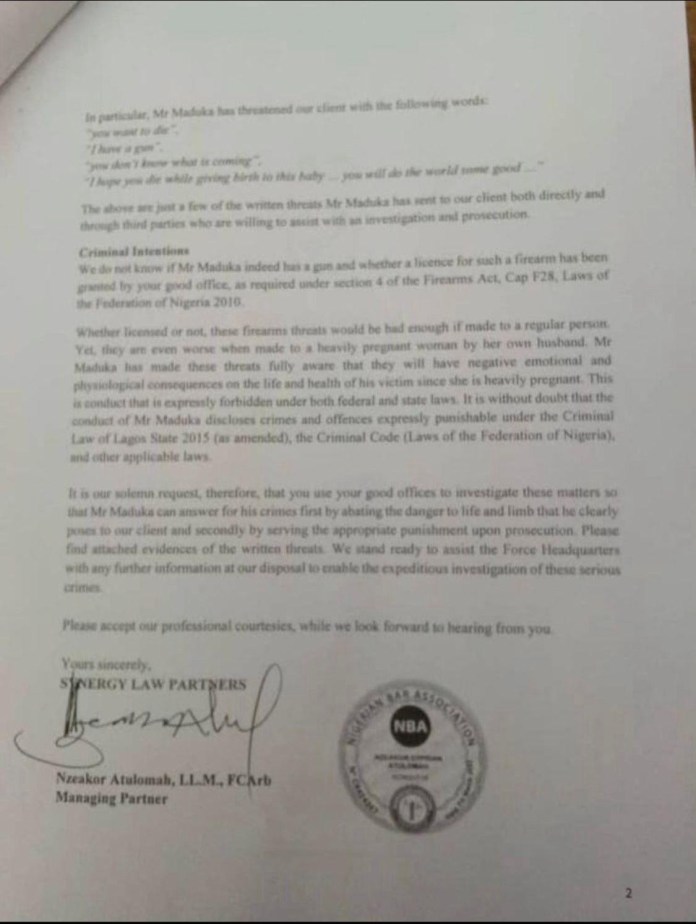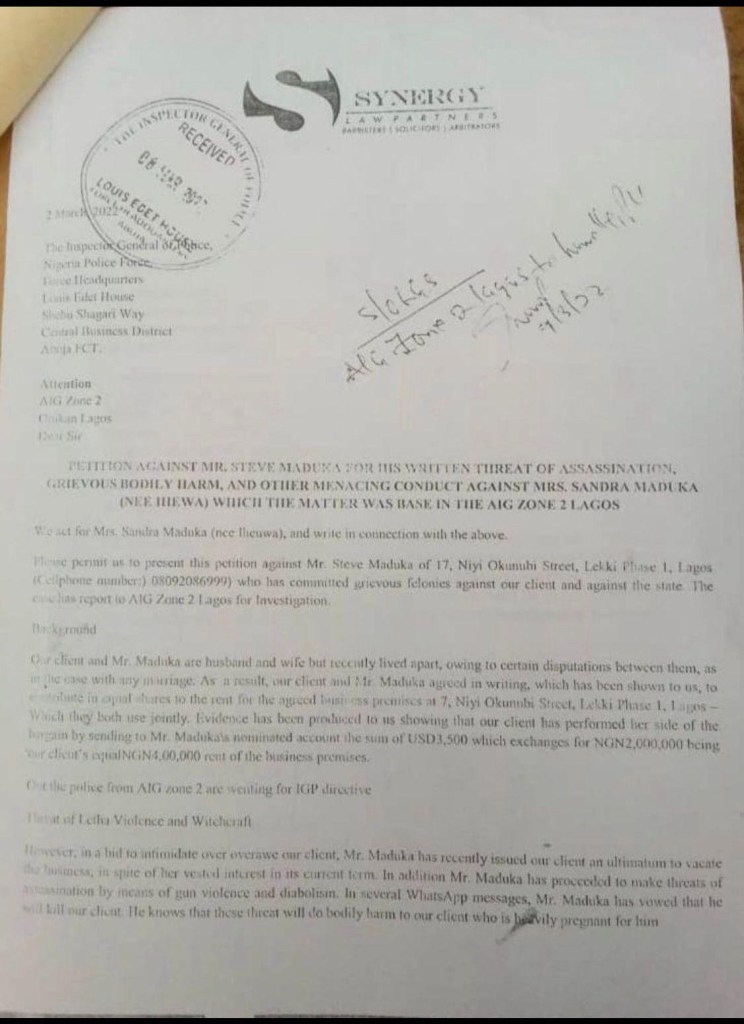 For further information and updates always visit dailygam.com