Entertainment
"Even with your American passport you couldn't keep a man"- Iheme Nancy criticizes Sandra Iheuwa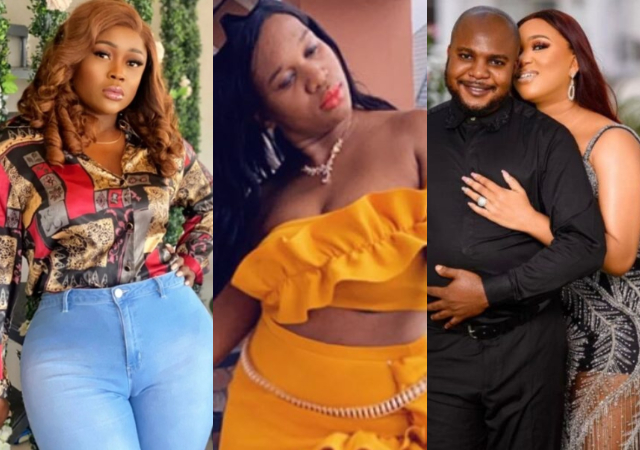 Nollywood actress Iheme Nancy criticized businesswoman Sandra Iheuwa for claiming that she had an affair with Steve Thompson, her former husband.
Iheme made fun of Sandra in a series of pictures on her Instagram account for holding an American passport but yet being unable to keep a man.
Iheme pointed out that she had known Steve before he married her, and advised her to face her annoyance and quit searching for someone to blame. Iheme claims that she and Steve have been dating since 2012.
Sandra's life needs to be fixed, or better yet, she should see a therapist, according to Iheme, because it is so chaotic.
"Even with your America passport you couldn't keep a man….. Face your frustration and stop looking for whom to blame. Steve has been a friend since 2012, even before the dreamt of knowing you…. Fix your life because, you're so messed up… You need a therapist.
Iheme claimed in another post that she can get into a fight with her since she too possesses a small amount of cr@ziness.
"I be werey like you oooo. Naa to match come meet you…. Naaa Lagos all of us dey oooo".

In her final post, Iheme added that she has given Sandra the clout she is looking for.

"Mother Abraham… I don give you the clout you are looking for…….".
For more updates, always visit ddailygam.com