Entertainment
Stop capping nonsense, you haven't showed your son love- Sandra Iheuwa slams ex-hubby, Steve over his message on love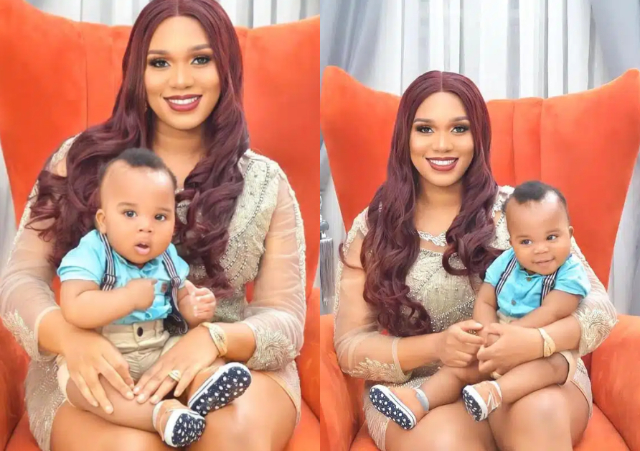 Steve Thompson's ex-wife, Sandra Iheuwa, criticized him for his message of love on Valentine's Day.
Steve Thompson used his Instagram account to evangelize about love to his followers.
The businessman claimed that although Valentine's Day is celebrated, the majority of Nigerians lack love. He observed how many people are eager to spread unfavorable rumors about others and are also evil and envious.
He warned Nigerians to love one another, treat people better, and lead sincere lives.
"Most Nigerians, both gender don't have love in them, yet they celebrate VAL.

Some of us treat our staff anyhow, pay the honest salary, mistreat our domestic staff, yet we celebrate Love.

Some are ready for negative news about others, envious and wicked.

Love one another, treat people better, especially people who don't have anything to repay you with

Live an honest life because at the end of the day, we will all die, so what's the point?

Happy St Valentine's Day ".

Tackling him, Sandra Iheuwa took to her Instagram page to tell him to call out his hypocrisy.
She called his statements hypocritical and said he had no business talking about love and that he need to quit talking such rubbish.
She said that despite preaching about love, Steve had not given any money or paid for his son's hospital costs since he was born.
"The hypocrisy.mm.
You are in no place to talk about love, come and love your son and provide for him.. stop capping nonsense.

You haven't paid for your son's hospital bill since he was born, you haven't sent a dime since he was born and you are here saying love another when you haven't showed love to your son or provided for him since his birth. REST!!!!".
For more updates, always visit dailygam.com