Metro
Nigeria: Late Osinachi Nwachukwu expected her abusive husband to change, according to a neighbor.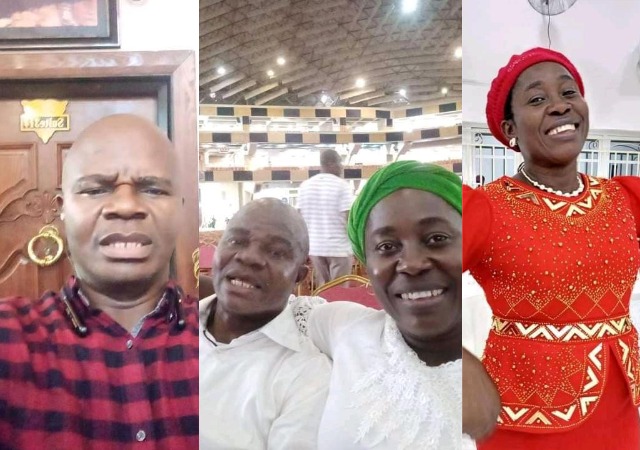 On Thursday, October 13, the trial of Mr. Peter Nwachukwu, husband of deceased gospel singer, Osinachi Nwachukwu, continued, with a neighbor, Grace Nnaji, telling a Federal Capital Territory Court that the singer begged her on numerous occasions not to report her husband, Peter Nwachukwu's, alleged abuse because she believed he would change someday.
Nwachukwu, who is on trial on a 23-count charge of culpable homicide and domestic violence, is accused of being responsible for the death of the late gospel singer in April.
Nnaji, a tailor, testified in court that she met the singer when her husband approached her about making a dress for her. She stated that she became acquainted with the deceased because her shop and apartment were close to Nwachukwu's residence. She claimed the deceased told her that the defendant was constantly hitting her at the slightest provocation.
"EKWUEME, AS I USED TO CALL HER, CAME TO MY SHOP ONE DAY WITH INJURIES ON HER DAUGHTER'S HEAD AND SHE TOLD ME THAT THE DEFENDANT PUSHED HER AND THE CHILD AGAINST THE WALL.

THE DAUGHTER HAD FEVER AT THE SAME TIME AND I WAS THE ONE THAT GAVE EKWUEME MONEY TO BUY DRUGS FROM THE PHARMACY TO GIVE HER DAUGHTER.

ANOTHER TIME, SHE CAME AND SHOWED ME INJURIES ON HER BACK AND TOLD ME THAT PETER KICKED HER ON HER BACK AND SHE SLAMMED INTO THE WALL WITH HER CHEST.

ONE DAY, SHE RAN TO MY HOUSE AT ABOUT 5AM AND SAID THE PREVIOUS NIGHT, SHE LOCKED HER DOOR AND HE KICKED IT OPEN WITH HIS LEG AND PROCEEDED TO HIT HER ON HER CHEST.

SHE FELL ON THE FLOOR AND REMAINED THERE, CRYING UNTIL SHE SLEPT OFF."NNAJI SAID
She went on to say that the defendant had a habit of locking his wife out of the house whenever she went to church, and she would be at the gate knocking for hours. Neighbors, according to Nnaji, would have to come out to beg Mr. Nwachukwu to let his wife into their apartment. She also stated in court that Osinachi slept in her home for two days after her husband refused to let her in.
Mr. Nwachukwu, according to Nnaji, threatened to destroy Osinachi's reputation and kill her brother, which is why she was afraid to tell anyone about her ordeal. She stated that when she told the singer to report the abuse to the police, her family, church, and also a human rights radio, she refused.
"WHEN I TOLD HER THAT I WAS GOING TO REPORT TO THE CHURCH, SHE BEGGED ME NOT TO, SAYING THAT HER HUSBAND WILL CHANGE" SHE SAID
When the deceased was ill, she said she had to sneak into her house to help her clean it so the defendant wouldn't get angry and complain about an untidy house.
For further information and updates always visit dailygam.com