Metro
Open Salawu's Annual Scholarship Award Benefits 20 Students in Ogbomoso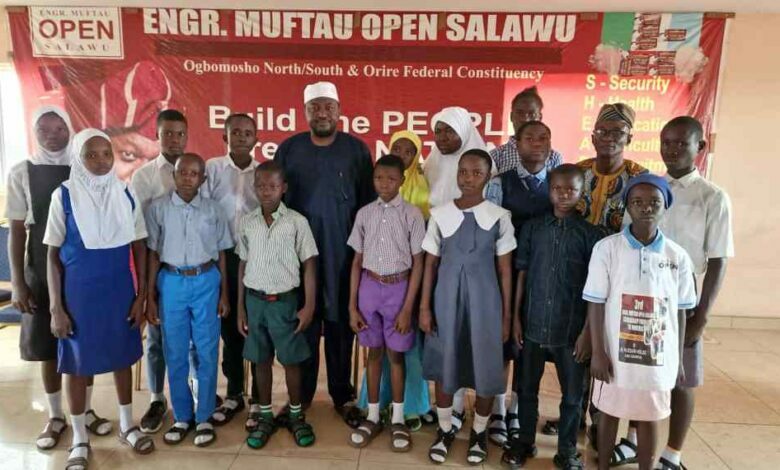 Engineer Muftau Open Salawu, the Babalaje of Ogbomoso land and chieftain of the People's Democratic Party (PDP), has awarded scholarships to 20 secondary school students in Ogbomoso.
On Saturday, the 5th edition of the scholarship award ceremony was held.
Secondary school students from Ogbomoso North, Ogbomoso South, and Oriire Federal Constituency are among those who will benefit. The scholarship extends from secondary to tertiary education.
Four students were chosen from the LG of Ogbomoso South, ten from the LG of Ogbomoso North, and six from the LG of Orire.
During his speech, Open Salawu stated that the role and importance of education in a society prompted him to sponsor the students' education, adding that the students were chosen on merit.
The Waziri Jari Nupe also addressed the suggestion that his scholarship award was influenced by politics, stating that it is preferable to do good things because of politics than to do wrong things.
He provided projections and plans for the scholarship award over the years, noting that ensuring the money is used for its intended purpose has been difficult.
For more update, visit dailygam.com