Metro
FUTA Honors Twin Sisters for Securing First Class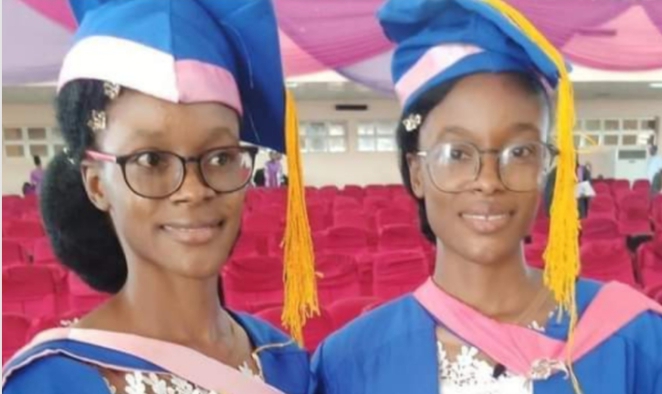 Kehinde and Taiwo Olulaye, ldentical Twins, received a first-class degree from the Federal University of Technology in Akure.
The First Class graduates from the 2019–2020 academic year were the center of attention at the Federal University of Technology, Akure (FUTA) convocation event held in the school's auditorium.
The vice chancellor of the institution, Prof. Joseph Fuwape, praised the Olulaye's and noted that the university stood out from the competition.
Even more intriguing is the fact that both sisters received their degrees from the Department of Building Technology.
Between the two, Taiwo had the highest graduating grade point average (4.89), while Kehinde earned a 4.82.
The vice chancellor reported that 1,334 students received Second Class (Upper) Division degrees, while 160 graduated with First Class honors.
He said that 222 students achieved third class division, 1,483 students achieved second class (lower) division, and six students achieved pass.
For more information, news and updates always visit dailygam.com