Global News
A 51-year-old man graduates from a university in the United States and sets out to outperform his 22-year-old colleagues.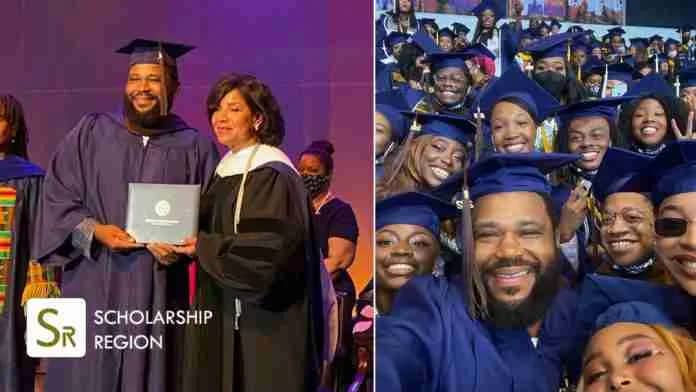 Anthony Anderson, a 52-year-old American actor, has earned a Bachelor's degree from Howard University in Washington, D.C.
Anthony Anderson received his Bachelor of Fine Arts from the Chadwick A. Boseman College of Fine Arts. Anthony says he celebrated his achievement with his son, Nathan, and fellow Howard graduates at a club near the university.
He stated that he would not be outpartyed by his 22-year-old colleagues.
"I celebrated by going to a club called 'Brooklyn' on U street with my son, my best friend Jerry a.k.a. 'Skinnyboy' and several HU 2022 graduates," he says. "We partied 'till 4 a.m. and for the record, I still got it! I was not going to be out-partied by a bunch of 22-year-olds!"
Anthony explained that he was slightly nervous on his graduation day because he was concerned that some officials would prevent him from graduating.
"I thought as my name was being called, some school official would come over to me and say, 'We're sorry to inform you at this late moment but you're one credit short, so we're not going to be able to let you walk across the stage,' or that I failed my final exam in one of my classes," he said.
Those fears, however, were unfounded, as he received his degree with honors. Nathan, his son, encouraged him to pursue a higher education.
Scholarship Region monitors Scholarship opportunities from around the world and notifies and reminds you when new ones become available. We share a lot of opportunities in our WhatsApp group; join the group by clicking THIS LINK to learn more.
For your daily updates visit dailygam.com